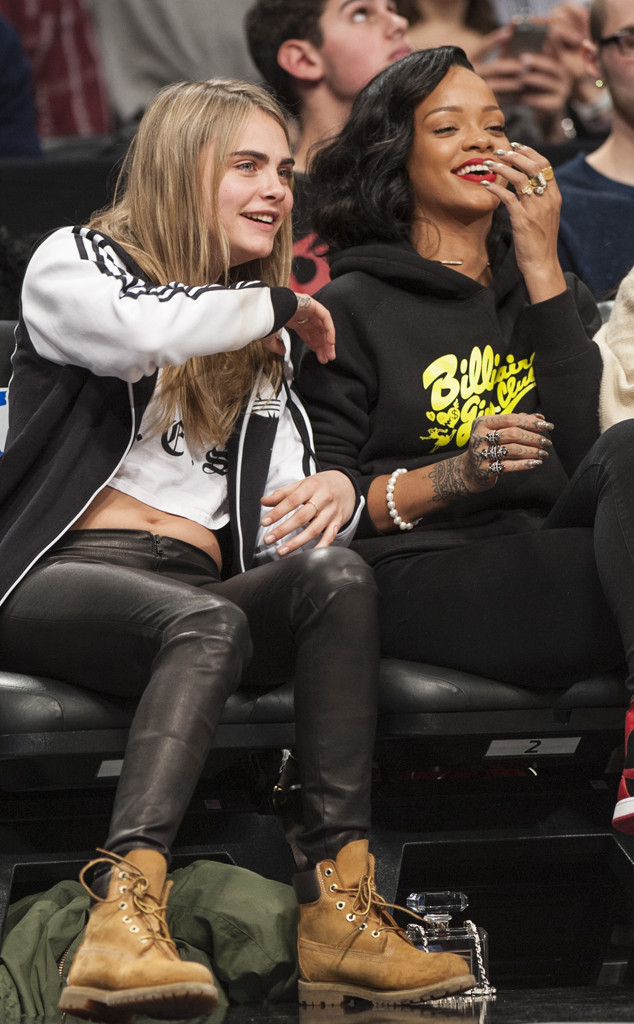 Anthony J. Causi / Splash News
Have you noticed that Cara Delevingne has quite the roster of famous friends?
The 21-year-old Brit beauty and model has been spotted with everyone from Rihanna and Miley Cyrus to hunks like Kellan Lutz and Harry Styles and new kissing pal Michelle Rodriguez.
So how does Cara know all these celebs? Here is her roster of star pals explained.
Rihanna: "Rihanna is a really good influence on Cara," a source tells E! News of Cara and RiRi, who partied together in Barbados over the holidays. "She's very grounding. Cara has found it hard to cope with fame and Rihanna has taken her under her wing. Rihanna knows when Cara needs guidance and that's why Rihanna reaches out to Cara."
"Rihanna has been a good mentor for her," the source adds. "Cara is only just getting to grips with what her future is. And Rihanna has been a good friend to her. She knows what it is like to suddenly be famous and for it to be a little intimidating."