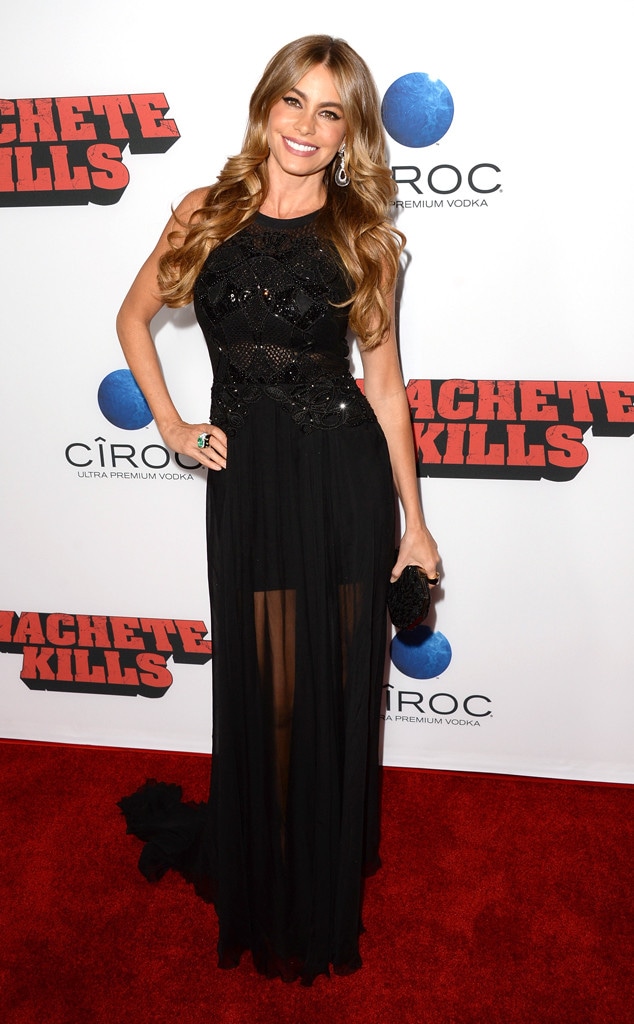 Jason Merritt/Getty Images
Sofía Vergara is one of those stars who simply always looks ready for the red carpet. Even if she is just out casually running errands, she still looks fabulous enough to head straight to an awards show.
And while clearly the Modern Family star has some really fab genes, she can thank her personal trainer to the stars Jennifer Yates on getting her into incredible shape for big awards shows like this weekend's Golden Globes.
Jennifer is the founder of the new Pasadena-based Pilates and Spin Studio Metamorphosis, and she knows pretty much all the secrets to keeping stars like Sofía perfectly toned.
We caught up with Jennifer, who revealed exactly how she gets the Colombian bombshell ready to slip into one of her famous mermaid style gowns.
Jason Merritt/Getty Images
Arm Candy: During her sessions with Sofía right before award season, Jennifer focuses the most on her upper body so she can look fabulous in a strapless gown. The actress trains on a M3 Megaformer machine, which was developed by Sebastian Lagree. "We do Lagree Fitness exercises like Arm Circles and Chest Openers, which are essential to define the shoulders for a long, lean neckline," says Jennifer.
Enviable Abs: Even though Sofía isn't necessarily flaunting her abs on the red carpet, she still keeps them in amazing shape all year long. "We perform the Lagree Fitness exercise the Reverse Plank so that her abdominals are rock solid," the trainer shares.
Courtesy of Jamie McCarthy/WireImage
Lengthy Legs: Sofía is always ready to flash a little leg after a session with Jennifer. Explains Jennifer, "When we focus on her lower body, she performs Lagree Fitness exercises like the Side Leg Press and the Express Lunge to tone her legs so they look sexy on the red carpet."
Sexy Back: The beauty is known for her perfect hourglass figure, and she works hard to keep it in shape. "Sofía is always eager to tone the lower body, especially her butt," spills Jennifer. "We always end our training sessions with a squat series. She's a pro at doing squats and wears a weighted vest while she does them. Sofía commonly refers to squats as 'necessary torture'." 
Jennifer's At-Home Exercise for Sofía-Worthy Abs: Don't have a Megaformer machine? No problem.
Follow Jennifer's step-by-step directions for the "Tailbone Angel" to work out your abs.
1. Start by balancing on the tailbone, knees bent, torso angled back, feet lifted off of the floor. 
2. Exhale with slightly bent arms and the abdominals engaged, open arms to the sides while squeezing the upper back, and extending the legs straight. 
3. Return by bending the knees and bringing the arms together on the outside of the knees. 
4. Make sure to stay on the tailbone, with the chest and heart open.
Jennifer's Pro Tip: The key to keeping balance during the Tailbone Angel is opening the arms and extending the legs simultaneously. To increase the intensity hold light hand weights while performing this exercise.
Even if you're not headed to the red carpet, you can still exercise like Sofía!