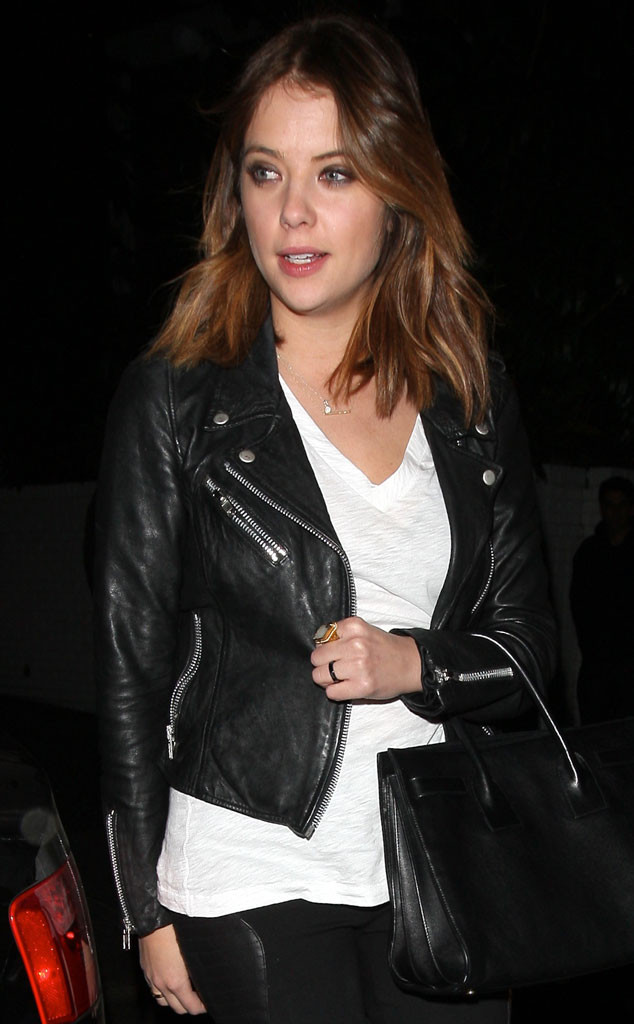 National Photo Group
That's a mighty nice ring Ashley Benson is wearing, and it certainly looks like it could be an engagement sparkler…
But a source tells E! News that the Pretty Little Liars star is not engaged. Now about that jewelry:
As you can see, Benson was spotted with a noteworthy piece of bling Tuesday, Jan. 7, as she left L.A.'s Chateau Marmont. Still, even if she isn't betrothed to a special fellow, did a guy—Ryan Good or even James Franco, perhaps?—give it to her or is it simply a fun, flashy piece of jewelry the 24-year-old star bought for herself?
Reps for the actress were not immediately available for comment, and it doesn't seem too likely that Ashley herself will be tweeting too many personal details about her love life. She only officially confirmed her relationship with Ryan (aka Justin Bieber's former swag coach) after they'd broken up, telling Seventeen's April 2013 issue that "work is my boyfriend."