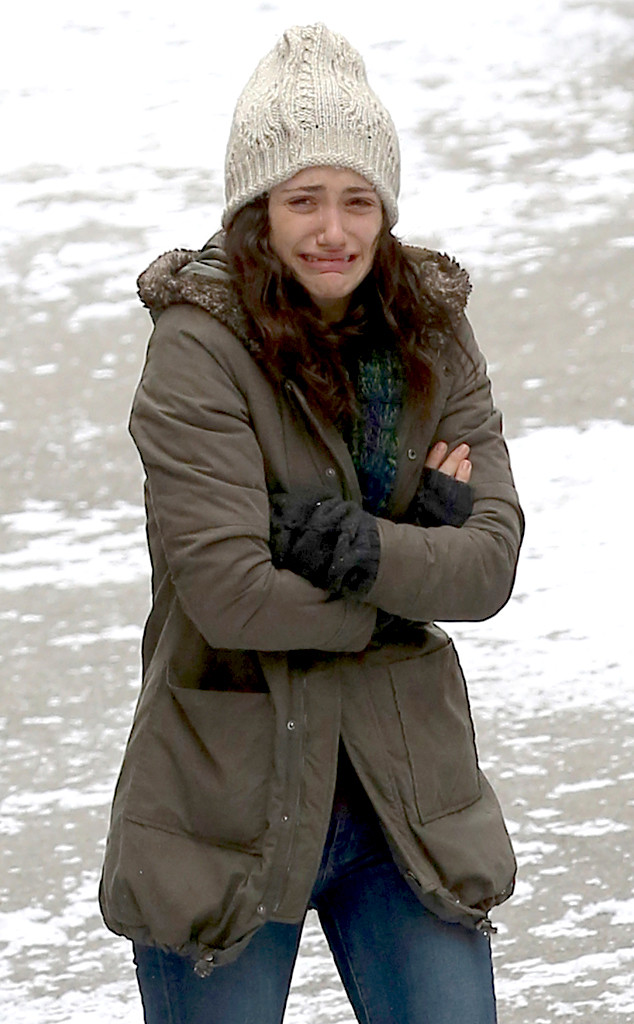 GEVA/AKM-GSI
Is everything OK, Emmy Rossum?
After all, the actress was snapped doing some serious sobbing in Los Angeles on Tuesday, Jan. 7.
Fortunately, it turns out the 27-year-old was simply showing off her acting skills as she shot scenes for the Showtime series Shameless.
Later that day, Rossum took to Twitter to playfully comment on being photographed while exuding emotion on set.
"There's nothing quite as bizarre as trying to ignore paparazzi while you're imagining your family dying to make yourself cry in a scene," she wrote.