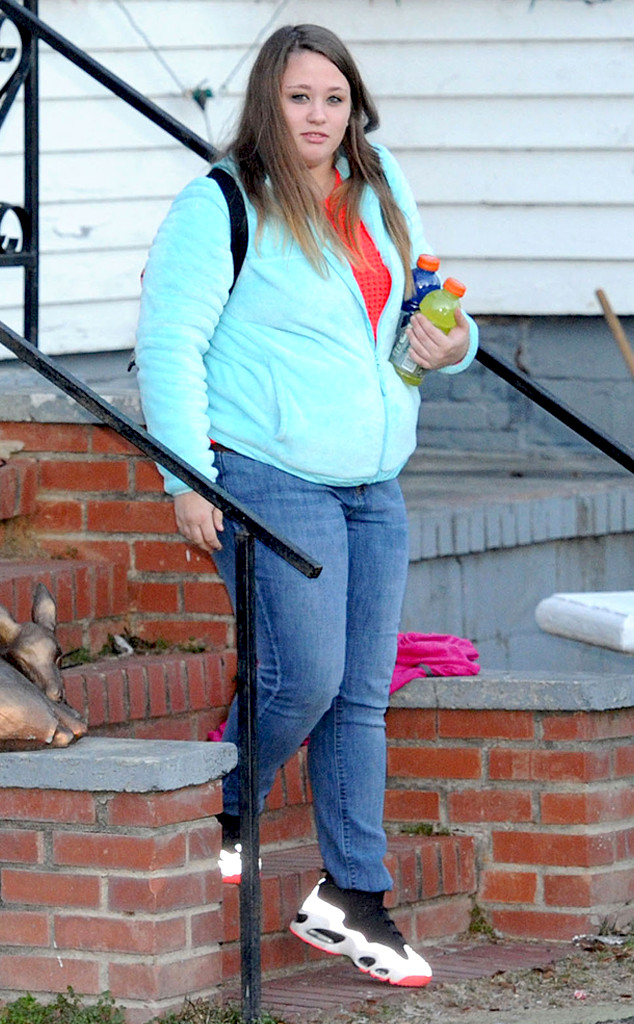 Looks like Honey Boo Boo and her family members are on the mend.
After the 8-year-old reality star (real name Alana Thompson) and her family were involved in a bad car accident on Monday, Jan. 6, Honey Boo Boo's older sister Jessica "Chubbs" Thompson was spotted heading back to school this morning.
The Here Comes Honey Boo Boo stars, including Mama June, Sugar Bear (who was driving the vehicle), Pumpkin, Chubbs and the pint-size beauty queen were hit by a pickup truck in Milledgeville, Ga., as they were making a left turn at a green light.
No one suffered any serious injuries in the wreck, according to the police report, although the family went to the hospital after the crash, complaining of back pain and shortness of breath.