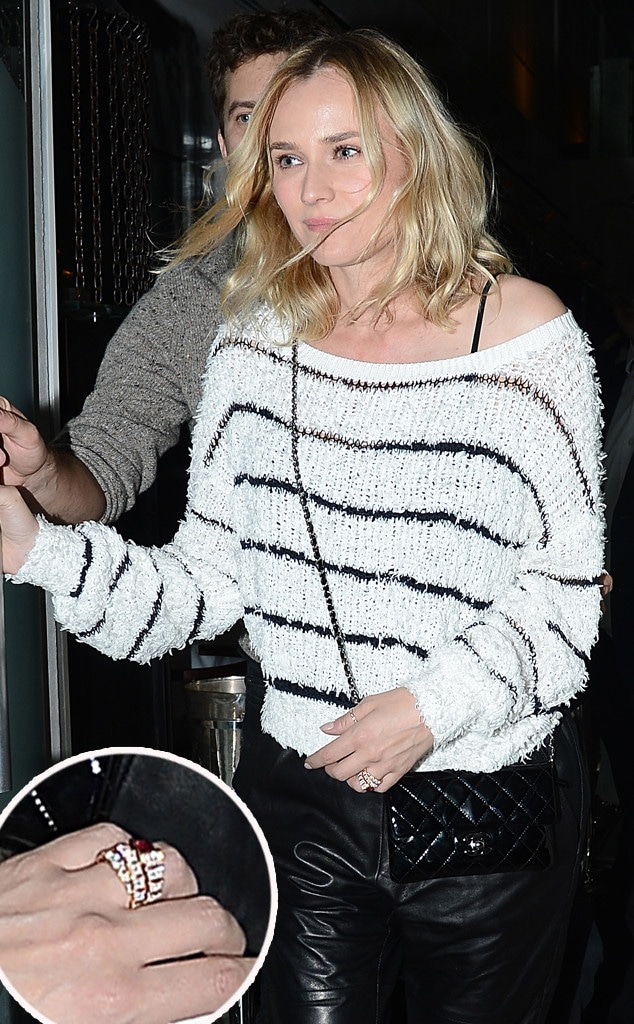 All Access Photo / Splash News
Hmm, is she or isn't she?
Rumors are running rampant that Diane Kruger might be engaged to longtime boyfriend Joshua Jackson after the actress was spotted wearing a ring on, yes, that finger.
The sparkly sighting took place when the pretty pair departed from a private dinner party for designer Antonio Berardi in Los Angeles on Tuesday, January 7.
Of course, whether true or not, it certainly isn't the first time such speculation has surfaced.
What's more, given what both Kruger and Jackson have said in the past about marriage, this may all just be wishful thinking on everyone's part.
"Without sounding pessimistic, I learned that I don't believe in marriage," Kruger, whose first marriage ended in divorce, told Glamour magazine in 2011. "I believe in a commitment that you make in your heart. There's no paper that will make you stay. A guy friend of mine said, and it made a lot of sense, that people should get married at the end of the road, not the beginning."
And at a 2012 event benefiting the Urban Arts Partnership in L.A., Jackson exclusively told E! News that marriage is "important for the people that it's important for, but neither one of us are particularly religious so I don't think that there's any particular push."
Then again, he did add this: "But never say never."