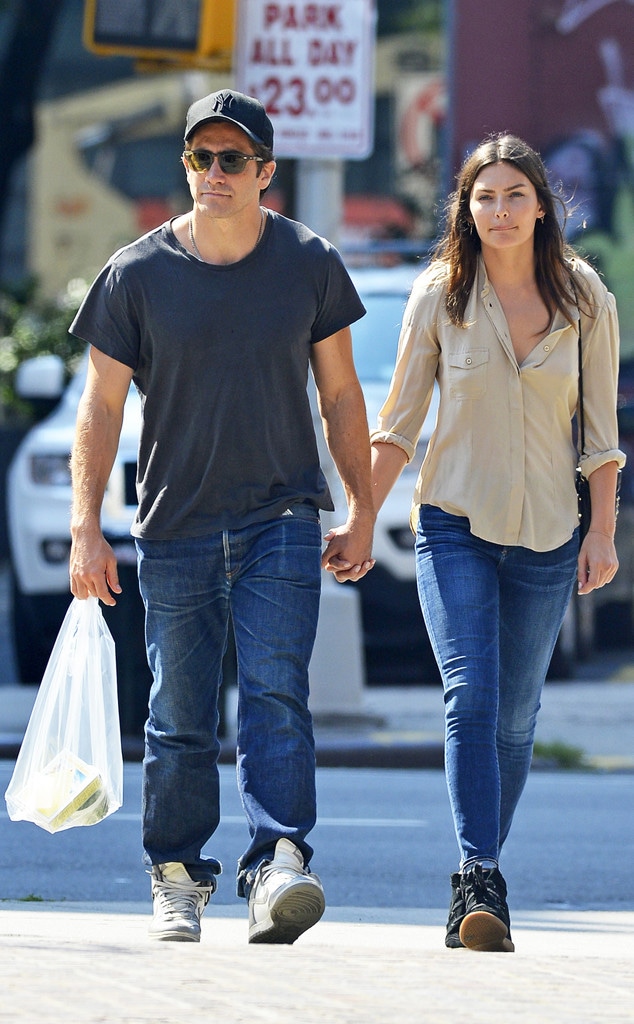 PacificCoastNews.com
Jake Gyllenhaal is once again a single man.
The 33-year-old actor and his 24-year-old model girlfriend Alyssa Miller have broken up after six months of dating, a source confirms to E! News.
"They fizzled out," a source close to the former couple told Us. "It happened a while ago—before the holidays. He's back on the scene."
"Things were really good between Jake and Alyssa right up until he had to leave for L.A. to go shoot a movie [Nightcrawler] in the fall," another source said. "Then the distance just really got to them."
Gyllenhaal has been filming Nightcrawler in L.A. recently. During filming a few months ago, Gyllenhaal opened up to E! News about losing "somewhere around 20 pounds" for the role.
"I can only approach things from a mental place," Gyllenhaal told us. "Like I'm playing a character who's hungry, figuratively and literally, who's driven in ways to do things and succeed at any cost. And I think that defines a generation in a lot of ways so I wanted to get their mentally and then have it transform me physically, because I am not one to rely on science as much as I am on just sort of instinct. That's sort of the character."
Meanwhile, back in October when the lovebirds were still together, Miller revealed to E! News that her beau had given her some tips in the kitchen. "Jake has taught me to cook some dishes," she told us. "I love to cook as well."
The Sports Illustrated model went on to gush that her man is "so good" at wooing her with his cooking skills.
Reps for Gyllenhaal and Miller did not immediately respond to requests for comment.