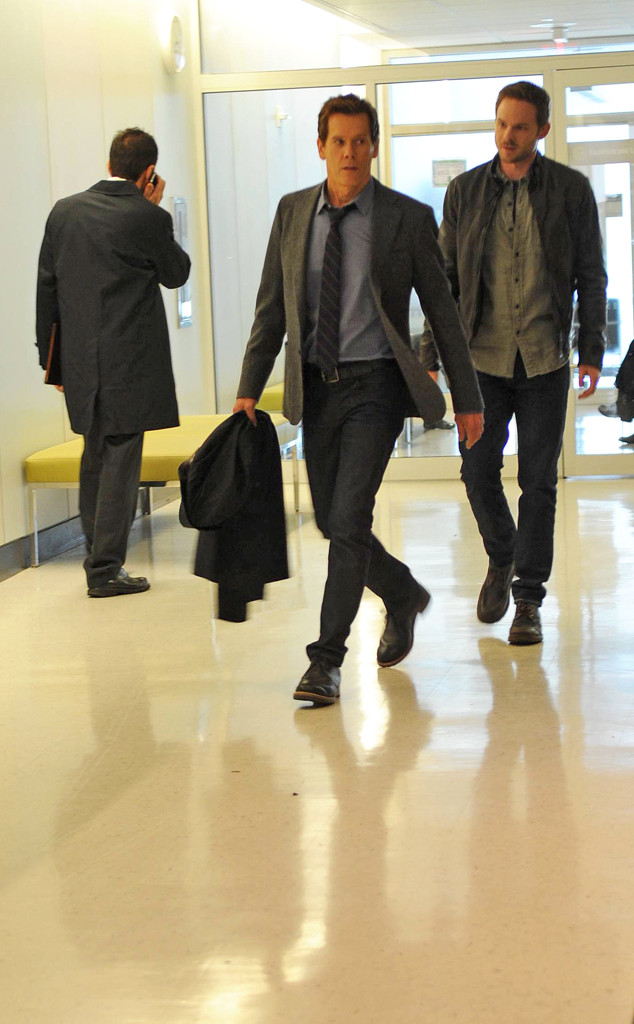 Sarah Shatz/FOX
"It's about family."
File that quote under things we never thought a serial killer TV show could be about, but that's exactly what season two of The Following will be focusing on when it returns on Sunday, Jan. 19. We've got an exclusive preview at the Fox hit thriller's highly anticipated return, featuring all new footage and juicy teases from creator and evil mastermind Kevin Williamson, who previews a new Ryan Hardy (Kevin Bacon), who has finally found a reason to live despite all the tragedy he's experienced.
While season one saw Joe Carroll (James Purefoy) putting together his family of followers, this season will see the family Ryan's created for himself, which included FBI agent Mike Weston and his niece Max Hardy, a new addition to the series played by 90210's Jessica Stroup.