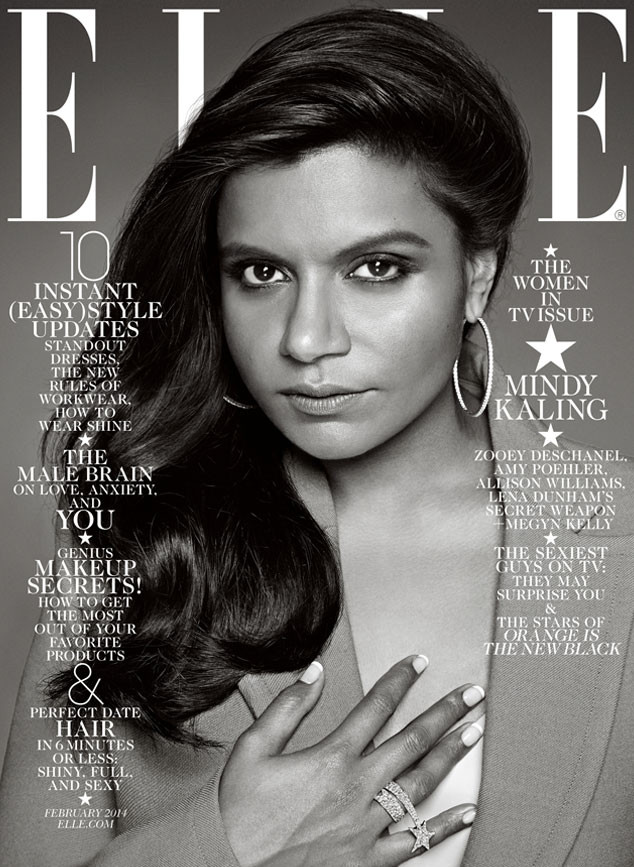 Carter Smith/Elle Magazine
The blogosphere had some issues with Mindy Kaling's not-very-revealing Elle Women in TV cover, but the actress herself loves it—and is cutely and cleverly using the controversy to her advantage!
Unlike the covers of fellow honorees Zooey Deschanel (New Girl), Amy Poehler (Parks and Recreation) and Allison Williams (Girls), The Mindy Project star's photo was in black and white and cropped to focus on her face, as opposed to her entire body. But Mindy, 34, tweeted that the shoot "made me feel glamorous & cool," adding, "I love my @ELLEmagazine cover."