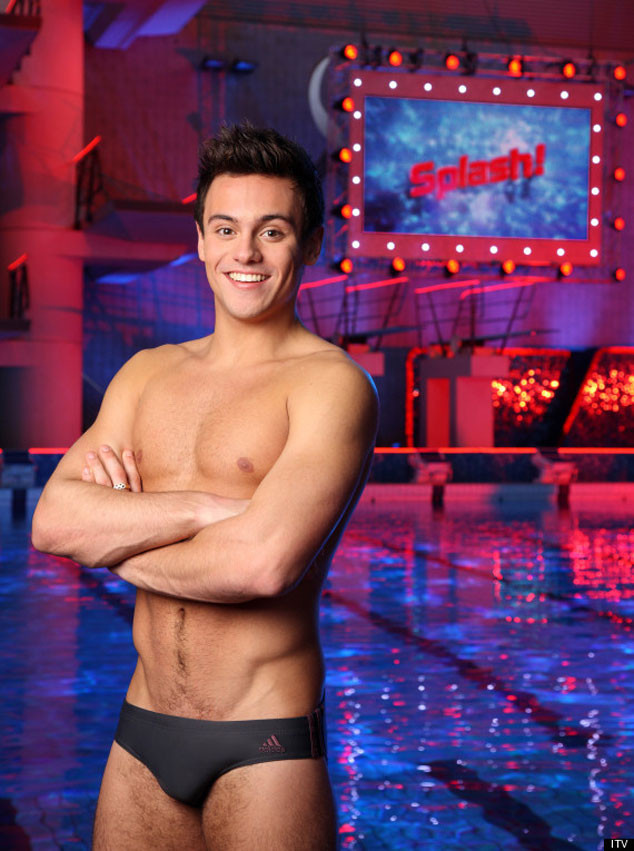 Splash/ITV
The summer Olympics may be long over with, but Tom Daley is still sporting a tiny Speedo!
The 19-year-old was helping out contestants on the U.K.'s hit show Splash Monday evening.
Daley assisted the divers in perfecting their form for the best dive possible.
Throughout the program, Daley was seen showing how to improve one's dive and how to hold the best poses.
The show's contestants include Boyzone's Keith Duffy, British television presenter Anna Williamson, singer and actress Toyah Wilcox, radio presenter Paul Ross and rugby star Martin Offiah.