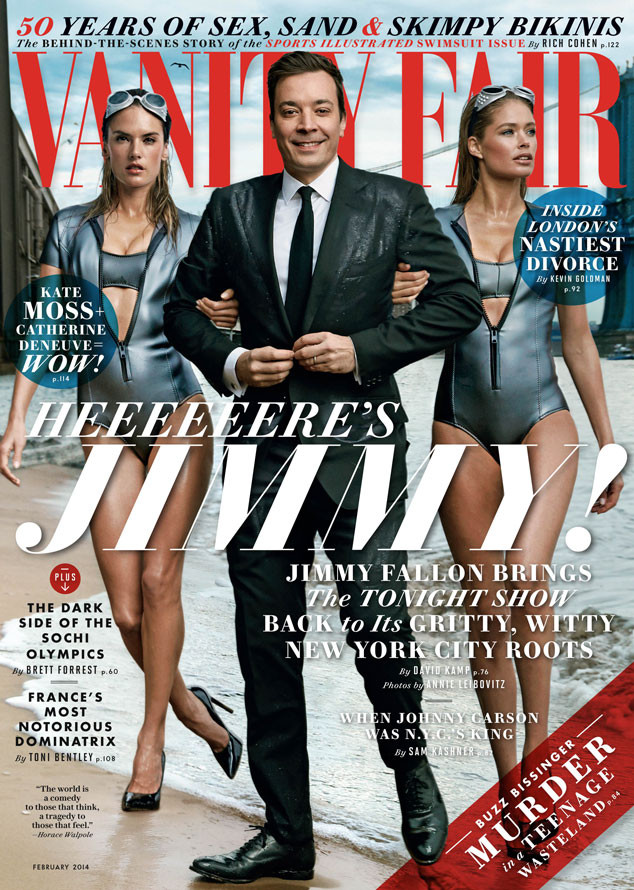 Annie Leibovitz exclusively for Vanity Fair
As Jimmy Fallon prepares for his Tonight Show takeover, the funnyman is taking a look back at his iconic rise to fame.
The 39-year-old soon-to-be former Late Night host appears on the February cover of Vanity Fair in which he opens up about his friendship with Lorne Michaels, his lifelong obsession with Saturday Night Live and his upcoming transition into Tonight Show territory.
Fallon's biggest dream as a teenager was to star on SNL, and he recalls how he insisted he watch the show alone in order to master the art of sketch TV comedy.
"I just didn't want anyone ruining my experience," Fallon tells Vanity Fair. "No small talk. I wanted to see the sketches, the new characters, what the angle was."