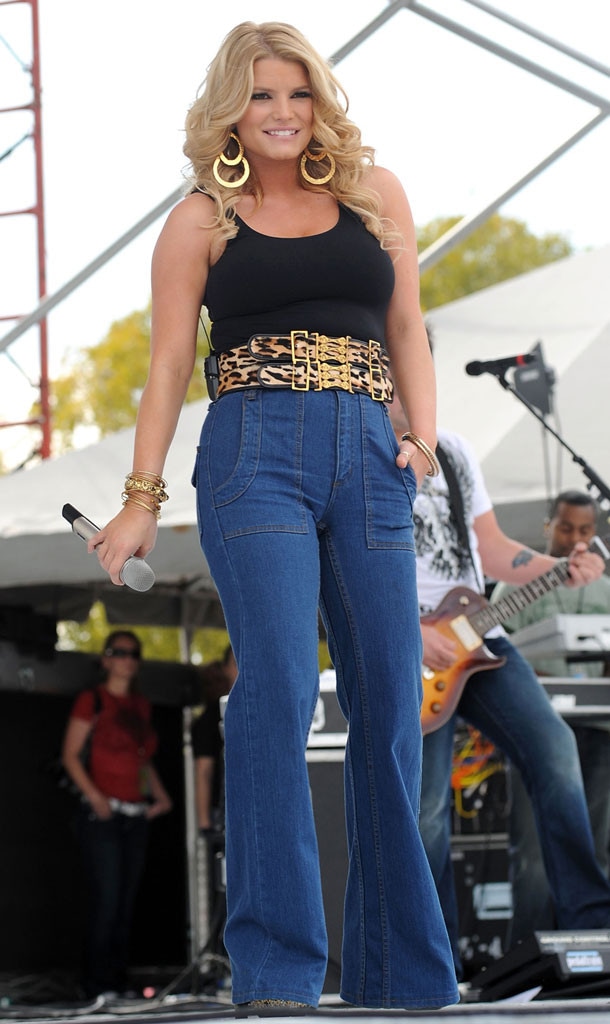 Chris Gordon/WireImage
If there's one look Jessica Simpson might wish she could take back it would probably be her Jan. 26, 2009, ensemble. You know the one: the high-waisted blue jeans with large leopard print belt and tight black tank top.
And not because she didn't like the style, it's more likely because five years later the actress is still fielding questions about the look. "What's so unbelievable is that I was probably at least 15 pounds smaller than I am right now," she shared in the February 2014 issue of Redbook magazine. "What's more unbelievable is that the press could create something like that out of a pair of jeans…what woman wants to be brought down for wearing a pair of jeans?"
Luckily we all know that wasn't the case. Jessica seems to have a knack for bouncing back, even when the press moved on from fashion and started criticizing her pregnancy weight gain:
"It's ridiculous and unfair," she continues. "I wasn't going to let the media take away from what was one of the happiest times in my life."
Attagirl, Jess!