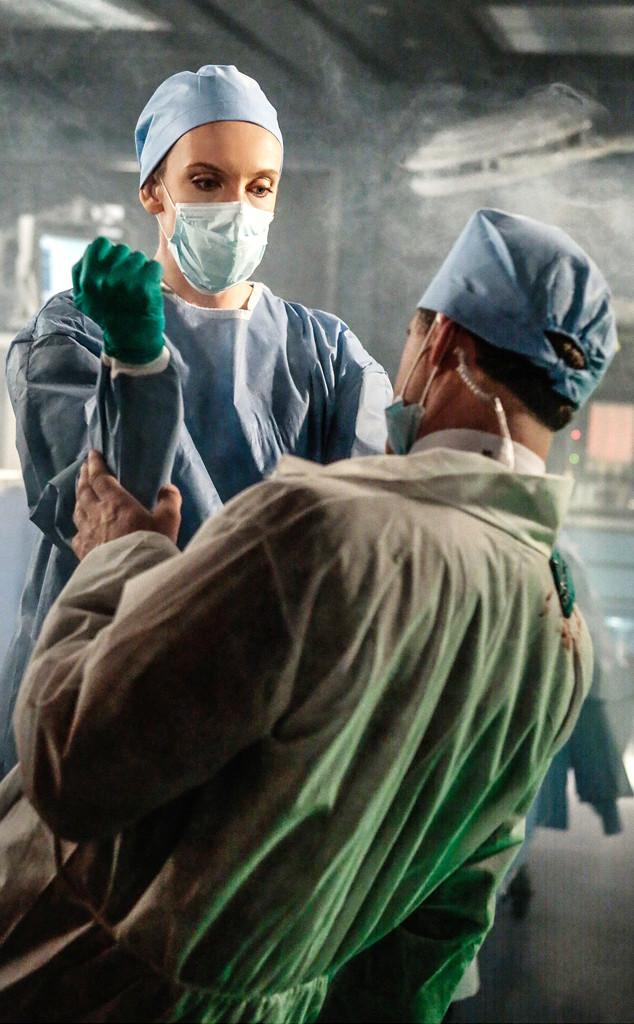 Giovanni Rufino/Warner Bros. Entertainment Inc.
Warning: We're about to run down the biggest TV moments from Monday night. If you don't want to be spoiled on a particular show, skip to the next
Hostages: Tonight's special two-hour finale of Hostages wrapped up our 15-week tale with a big, fat, glittery bow. After 14 days of captivation, manipulation, and interrogation, the Sanders family are finally free from their kidnapers. So here's how it all went down: Ellen finally got into the OR to operate on President Kincaid and despite a brief moment of panic and wrestling through a thick cloud of smoke, the surgery was a complete and total success.
As for Duncan? He and Archer finally had their highly anticipated showdown after helping the Sander's pull off a plan to fake their son's death. After a heated face-off, Duncan killed Archer on the Sanders' living room floor. (Sadly this was not like Dylan McDermott's fight on American Horror Story with only a teeny-tiny towel) By the end of the episode Duncan secured his wife and daughter's safety and then ever-so-politely turned himself into the cops.