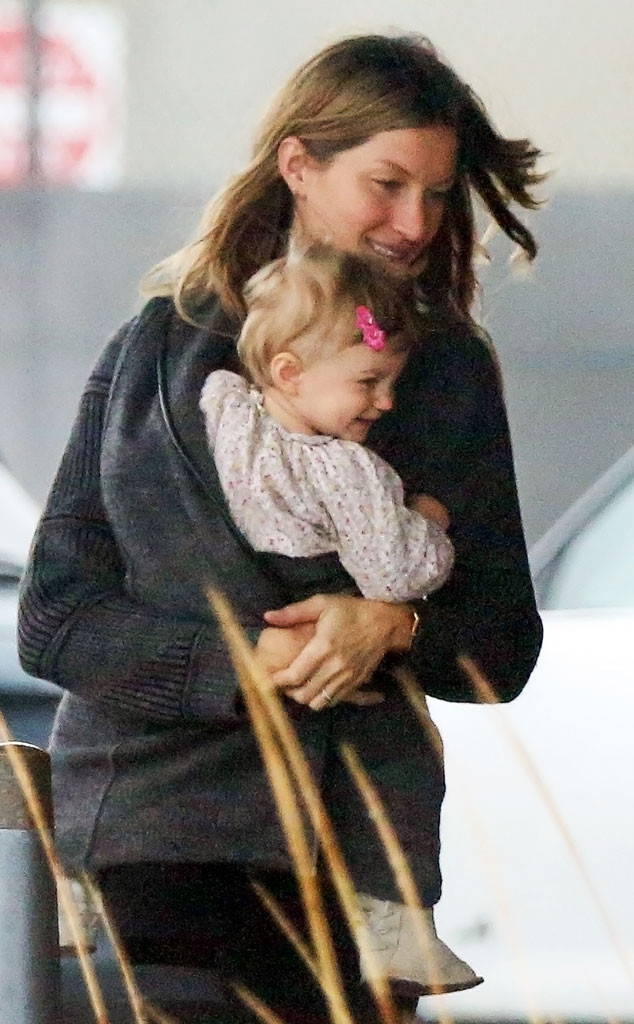 Stickman/Bauer-Griffin/GC Images
What a sweet moment!
Gisele Bündchen and her daughter seem to be spending some quality time together as the family's vacation in chilly Boston comes to an end.
The supermodel's beautiful baby girl, Vivian, was absent from the picture-perfect snowball fight with dad Tom Brady and brother Benjamin a few days ago, but the pretty pair emerged together this morning while heading out of town.
Wrapped inside mom's cardigan, Vivian showed off her adorable smile as she stayed warm by snuggling close with Gisele, who looked gorgeous as always in her cardigan, black leggings and black leather riding boots.