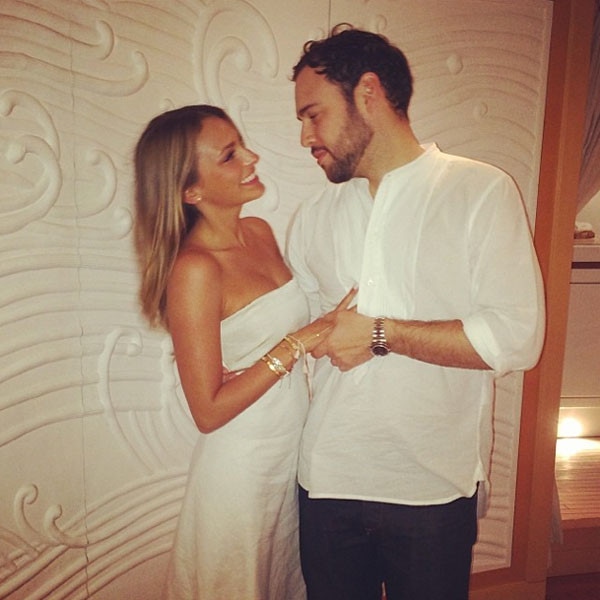 Scooter Braun/Instagram
Congratulations, Scooter Braun!
Justin Bieber's manager, right-hand man and friend is starting the year off with a huge step forward in his personal life. E! News confirms that Braun his engaged to his ladylove, Yael Cohen.
The couple shared a few hints of the proposal on social media websites, but it became clear when his other talented client, Carly Rae Jepsen, shared her well wishes on Twitter, "Huge congrats to @scooterbraun and @yael on their engagement! I am so happy for you both! #truelove #yay."
Mike Coppola/Getty Images
Meanwhile, Scooter tweeted this morning, "loving 2014. Luckiest guy in the world :)."
There were no details about the proposal or a nice close-up photo of the ring shared just yet, but Cohen posted a sweet snapshot of her and her beau, who began dating in early 2013, on Instagram with the caption, "Been terrible at posting over the last week, feel like this sums it up nicely :)," along with a photo of a big neon sign that reads "yes."
Cohen is the founder of the nonprofit organization "F--k Cancer," which is "a cancer education organization aiming to activate Gen-Y to engage with their parents about early detection, preventative lifestyles and communication around cancer," according to the website. Cohen launched FCancer in 2009 after her mother was diagnosed with breast cancer.
Congratulations, you two!