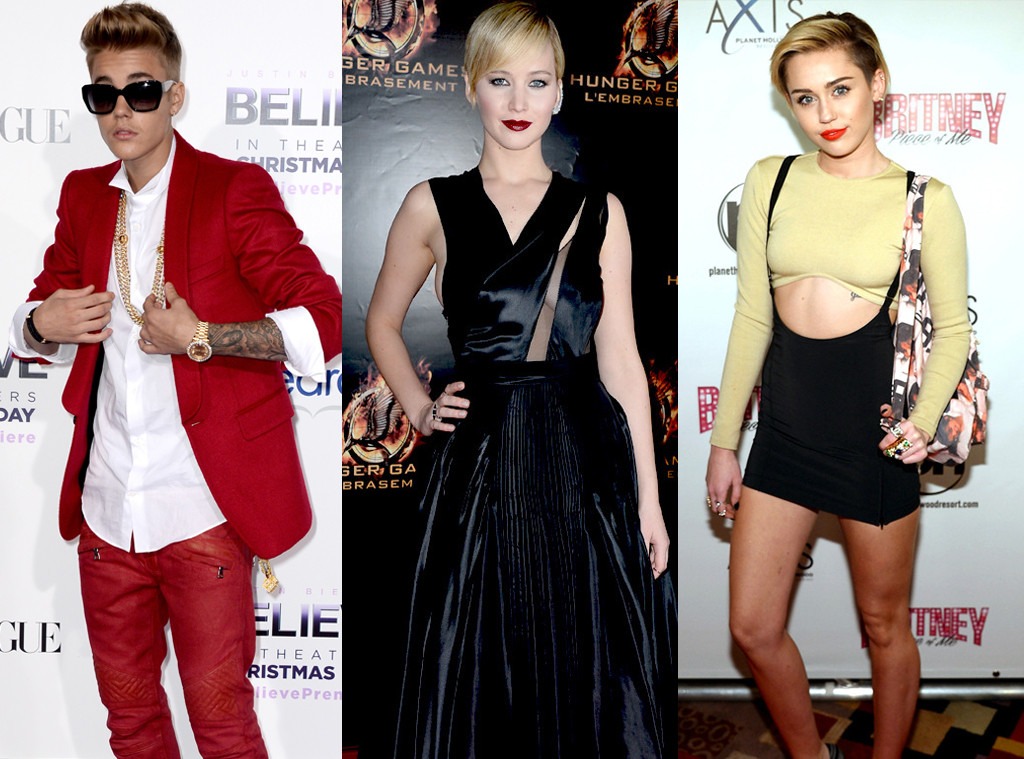 Getty Images
Jennifer Lawrence is just 23 years old, but she's accomplished more than most people could in 23 lifetimes!
For that reason—and surely many others—the American Hustle star is one of Forbes' 30 Under 30. She's in good company, too—with stars like Miley Cyrus (21), Justin Bieber (19) and Quvenzhané Wallis (10!) also making the cut.
Bruno Mars (28), Drake (27), Katy Perry (29) and Lady Gaga (27), Lorde (17) and obviously the boys of One Direction (all between the ages of 19 and 22) are also blessed with youth, influence and financial success. According to Forbes, 1D's world tour grossed over $1 million per city with the guys earning a total of $42 million in 2013. And to think Harry Styles used to work in a bakery for much, much less than that.
Now, if you encounter a non-household name claiming to be one of the 30 Under 30, they might, in fact, be telling the truth. Forbes consults with experts in 15 different fields (including Finance, Tech, Art & Style and Food & Drink and more non-entertainment sectors)  to pick out the top 30 in each category. Meaning? There's a whopping 450 people (actually more, when you factor in larger listees like the One Direction boys) who can add that 30 Under 30 line to their résumé.
It's still quite an honor, though, and we all know you're really only as old as you feel! For the full list and interviews with some of the list-makers, check out Forbes' website.