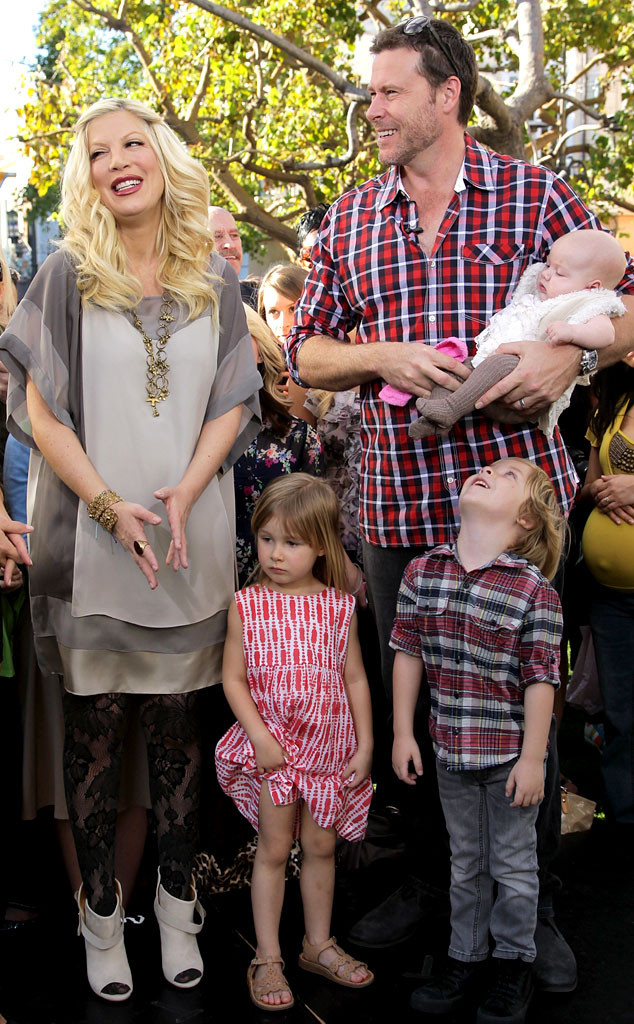 Noel Vasquez/Getty Images
They may have kept a brave face for the cameras, but an insider tells E! News that Tori Spelling and Dean McDermott are leading separate lives.
"They recently moved to a new house together," the source told us. "But since the cheating scandal, Dean hasn't been seen at the house very much. Right now he hasn't been there in several days."
But despite the growing distance between them, it seems as though the mother of four is doing her best to keep her family together.
"Tori is wearing her wedding ring but it looks like things are very strained. She has had her friend Mehran [Farhat] staying with her and is leaning on him for support. She's trying to keep things together for her kids and is putting on a happy face," the insider explained.
"She's acting as normal as she can and sticking to the same consistent routine. She definitely doesn't want her kids to be affected by what's going on."