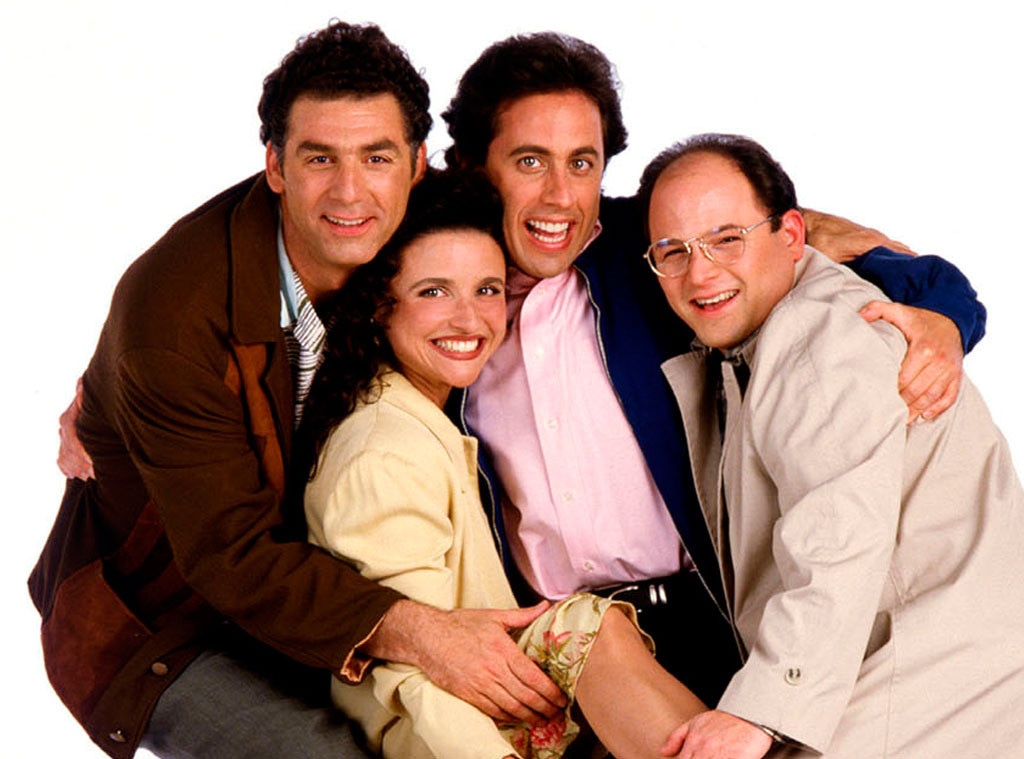 NBC
Remember that time Jerry bought a handgun on Seinfeld? Of course you don't, it never happened, but it almost did. Jerry Seinfeld did a Reddit Ask Me Anything (AMA) and revealed some behind-the-scenes tidbits about Seinfeld and teased an upcoming project with Seinfeld co-creator Larry David. Brace yourselves, Seinfeld nostalgia ahead!
When asked about plots that didn't make the show, Seinfeld revealed there was a script that saw Jerry buying a handgun. "And we started making it and stopped in the middle and said, 'This doesn't work,'" Seinfeld wrote. "We did the read-through and then canceled it. A lot of other stuff happened, but trying to make that funny ended up being no fun."
No topic was off the table for Seinfeld's AMA, including the controversial Seinfeld series finale that saw Jerry, Elaine (Julia Louis-Dreyfus), Kramer (Michael Richards) and George (Jason Alexander) head to prison after a trial that brought back a bevy of guest stars.
"I was happy with the Seinfeld finale because we didn't want to do another episode as much as we wanted to have everybody come back to the show we had so much fun with," Seinfeld said. "It was a way to thank all of the people who worked on the show over the years."
Seinfeld recounted the first time he saw David—it was 1975 on 44th street and 9th Avenue in New York City—and also revealed the two are working on something big.
"We never obsess over anything that isn't mundane," Seinfeld wrote when asked about obsessing over things with David. "Most recent was intentional mumbling. We wrote this script for this thing that you will eventually see, but I can't reveal what it is at this time. All I can do is tell you is that it's big, huge, gigantic. Even bigger than that Amazon package."
Seinfeld, which is currently still airing in reruns today, gave birth to many quotable lines. Some even Seinfeld uses in real life.
"The only line I quote from the show (and I'll be very impressed if anybody out there remembers this line) is 'If you're one of us, you'll take a bite,'" he wrote. "I find myself saying that to my kids a lot. It's a very obscure line, but George was working at some company where they all had lunch together, and he wasn't trying the apple pie, and the boss finally says 'If you're one of us, you'll take a bite.' A lot of times kids won't want to try certain foods, and so I'll use that line. Sometimes I'll quote Newman in flames screaming, 'Oh the humanity.'"