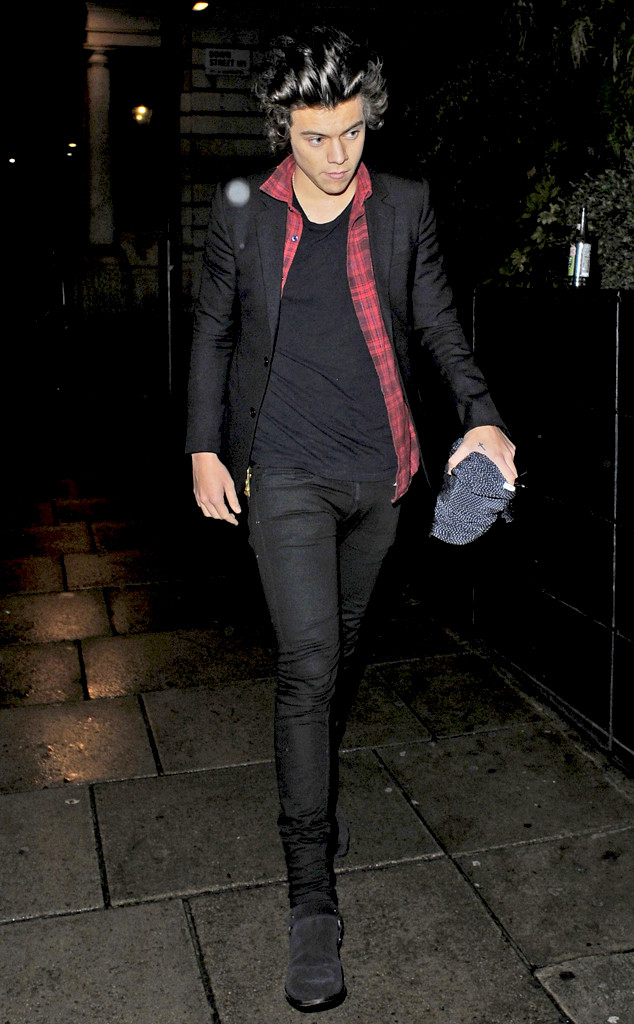 REX USA/Rex
Despite reports to the contrary, it looks like Harry Styles is not in the midst of learning Hebrew.
Director Ben Winston, who worked on One Direction's "Story of My Life" video, explained via Twitter that he never said anything regarding the singer's religion.
When a friend tweeted one of Winston's reported quotes, saying, "'All the boys love Judaism'…Amazing," he replied, "Not really that amazing. Quotes I never said taken from interviews over a year ago!"
So it looks like a story that was published early Monday morning by several outlets wasn't quite as accurate as one might think.
The Daily Mail claimed that Winston and Styles were working together to "embrace the Jewish way of life," and that the hunky heartthrob was learning both Yiddish and Hebrew.
If there's one thing we know for sure about Styles, however, it's that he is spending a ton of time with Kendall Jenner recently.