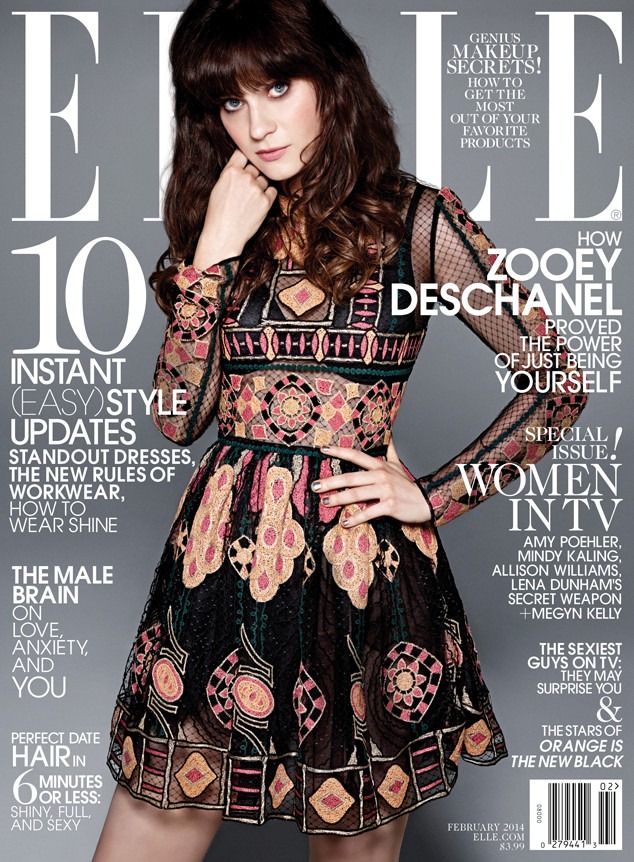 Carter Smith/Elle Magazine
Zooey Deschanel is one of four lovely ladies to grace the cover of Elle's fourth annual Women in TV issue this year.
The New Girl actress joins Mindy Kaling, Amy Poehler and Allison Williams in being honored for her comedic skills (and, come on, good looks!).
But things haven't always been so glamorous for the brunette beauty, as she explained in the fashion magazine.
"Definitely none of the kids I grew up with would have ever thought, Zooey will be on television and have her own show. I wasn't the world's most popular child, which gave me built-in tenacity," she explained.
"Nothing has ever come easy for me, and I think that's a really good thing. I learned at an early age that you have to work hard for what you get."
The 33-year-old also spoke about how she's learned to handle the negative side to social media lately.
"There has been a shift. I really have stood up for myself on multiple platforms. It's sort of the grown-up version of middle school nastiness, and I'm just like, come on," she shared.
"If there's one thing I'd like to graduate from, it's girl-on-girl hate. I don't believe in it."
Girl power is obviously a prominent theme in the series of Elle mags this month.
In the Mindy issue, ex-boyfriend and current collaborator B.J. Novak dished on why guys are so intrigued by the Mindy Project star.
"She's a gangster and guys respond to that," he gushed. "This is not a girl who waits by the phone. This is a girl who picks up the phone and calls whoever she wants."