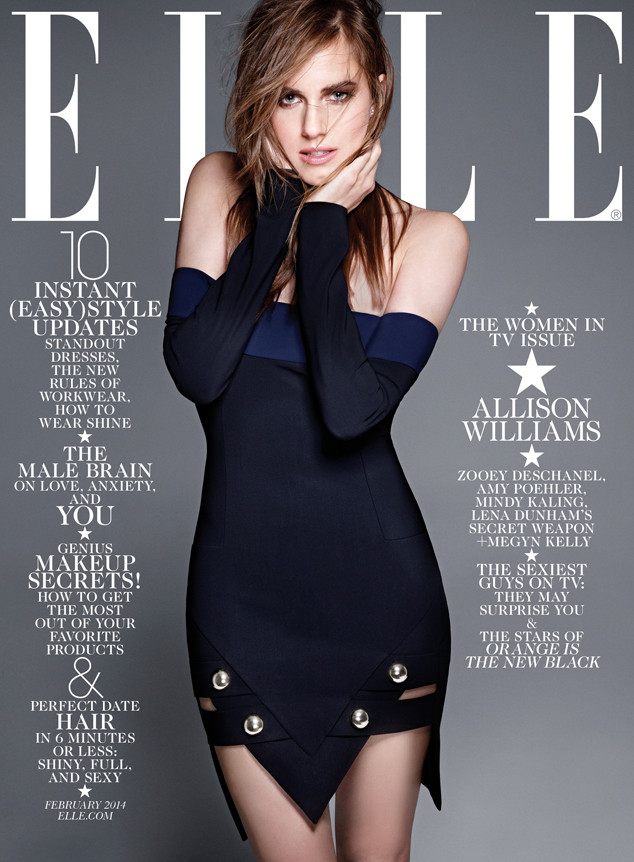 Carter Smith/Elle Magazine
Count Allison Williams as a member of the Jennifer Aniston fan club. Especially when it comes to fashion.
The Girls star, who graces one of four separate Elle covers for its new Women in TV issue, expresses her admiration for her fellow actress while chatting about how she dresses for the red carpet.
"I wanted to establish a baseline: Here's what I look like, I have long brown hair, I wear this kind of dress, this is the deal. You can count on it!" Williams tells the magazine. "Look at Jennifer Aniston: she's America's sweetheart for a reason. You know what she's going to look like when she shows up to something, and there's something so comfortable in that."