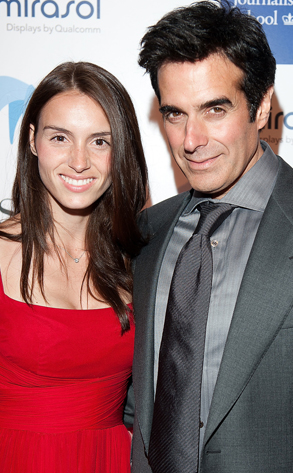 Dave Kotinsky/Getty Images
David Copperfield is engaged!
The 57-year-old magician is engaged to 28-year-old French model Chloe Gosselin. The famed illusionist, who dated Claudia Schiffer for six years back in the '90s, spoke with Hello! magazine Jan. 6, downplaying the former pair's high profile relationship.
"Oh, that was a long time ago," he said. "Now I'm engaged and in a committed relationship with Chloe in my mind and my heart."
Gosselin, who has a 3-year-old daughter named Sky with her fiancé, is smitten as well. "I'm so lucky to have found David," she said. "There are very few people in the world like him. He's spent more than 30 years at the top of his profession. He's achieved some extraordinary things."