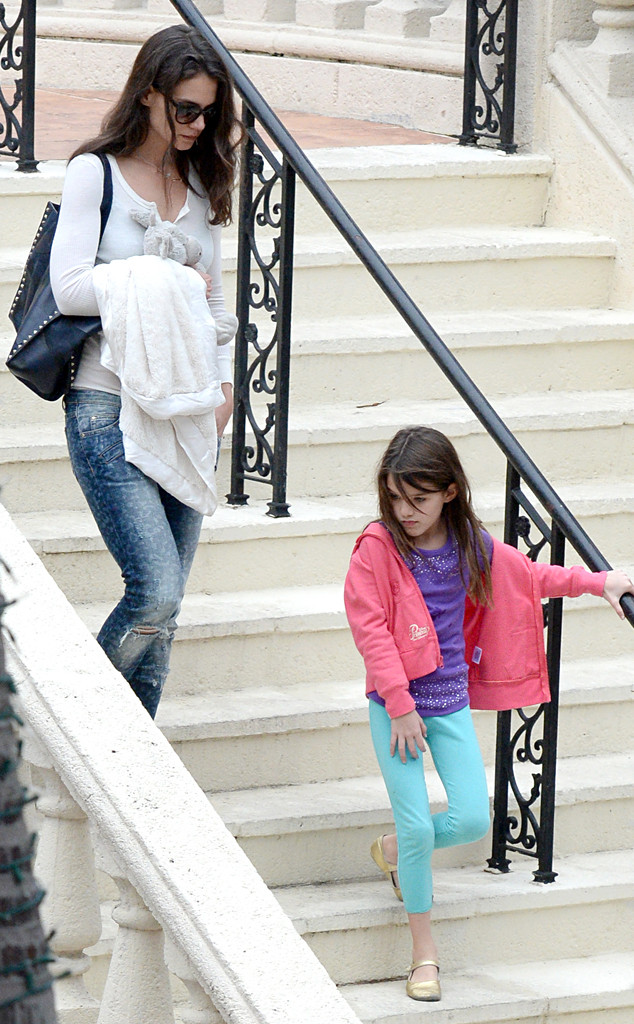 INFphoto.com
Katie Holmes and Suri Cruise are getting in some serious bonding time.
After lounging poolside in their bathing suits on New Year's Day, the mother-daughter duo continued to spend quality time together, heading to the movies Saturday in Miami.
Holmes and Cruise, who have been on vacation in Miami for over a week, reportedly headed to Paragon Theaters in Coconut Grove to watch The Secret Life of Walter Mitty, according to People.
The mag reported that the ladies "snacked on popcorn and Milk Duds" during the screening and were in a great mood.