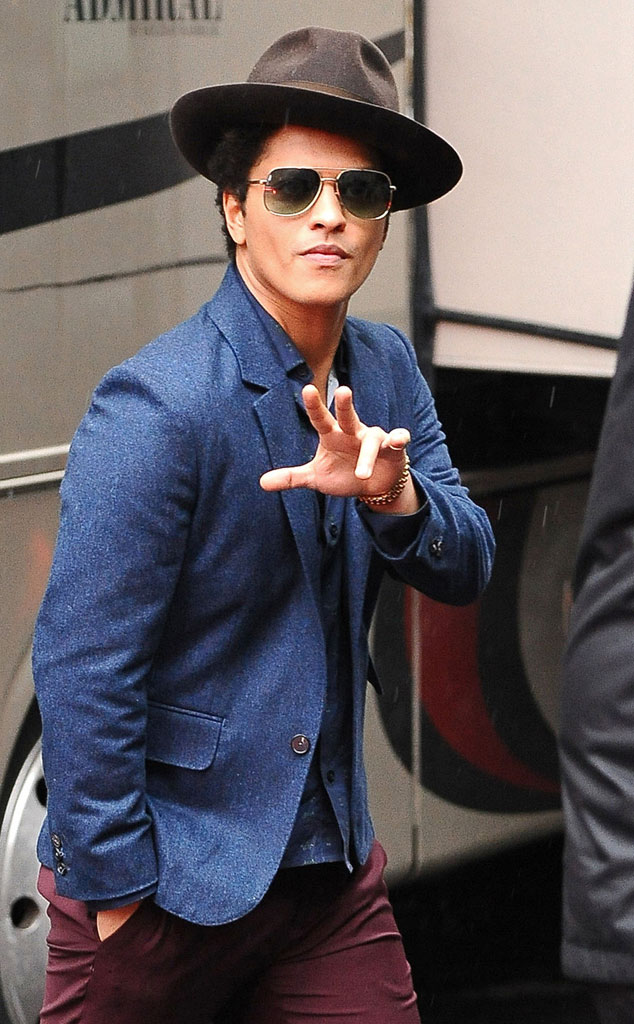 Hall/Pena, PacificCoastNews.com
Something tells us this is one record Bruno Mars didn't want to rack up.
According to the New York Times, the "Gorilla" crooner's music was illegally downloaded more than any other artist in 2013.
The report, which was compiled in a study by Musicmetric, listed 20 artists whose tunes have been illegally downloaded a total of 64.5 million times in 2013.
And Mars wasn't alone.