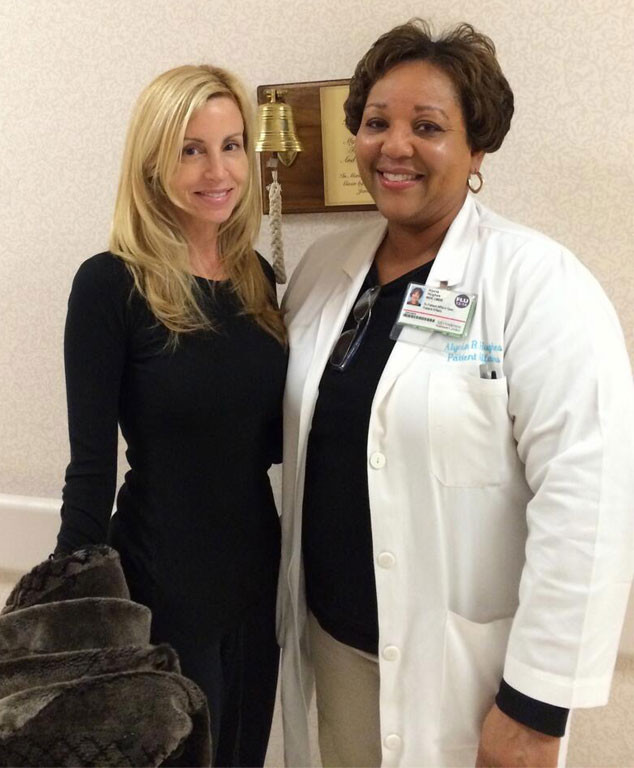 Twitter
The new year is off to a great start for Camille Grammer.
The former Real Housewives of Beverly Hills star shared a happy photo on Twitter today, marking a special moment in her life.
"I rang the bell at MD Anderson Cancer Center which marks that I have completed my Chemo and Radiation treatments. YAY," Camille, who was diagnosed with early stage endometrial cancer a few months ago, wrote with a photo of her and a staff member in front of the bell.
"Thank you and your terrific Doctors and Staff!" she tweeted to the center.