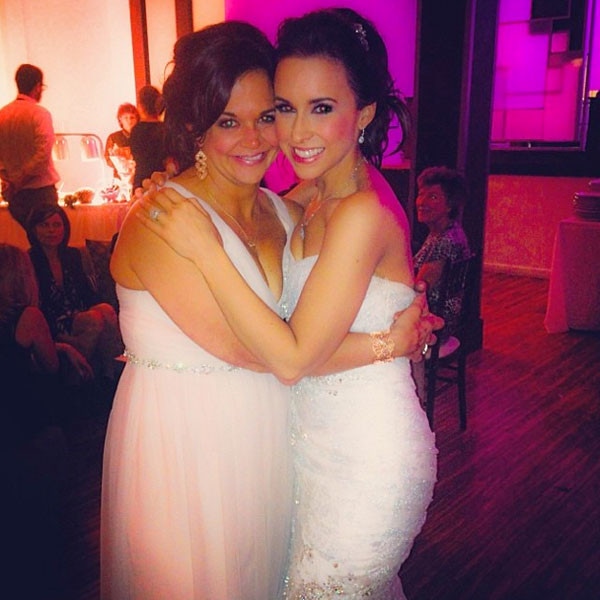 Instagram
Mean Girls' fans rejoice!  A member of The Plastics has tied the knot.
Just two days after she attended Kaley Cuoco's wedding on New Year's Eve, Lacey Chabert (aka Gretchen Weiners or the one trying to make "fetch" happen) announced via Twitter that she is also a married woman.
"I'm starting 2014 as a Mrs! Over the holidays, my best friend & love of my life…we became husband & wife!" the 31-year-old shared. Then, she followed up by posting a picture where she is happily hugging her sister and maid of honor Crissy.
A source has confirmed to E! News that the lucky groom's name is Dave Nehdar.
Also, visible in the snapshot? The star's strapless wedding gown, which was adorned with sparkling beading that match her diamond jewelry and crystal hair accessory. Her sibling's blush colored dress also featured some complementing bling embellishment around the waist, so we bet it was a truly dazzling ceremony.
No word yet if the inventor of Toaster Strudel walked her down the aisle.