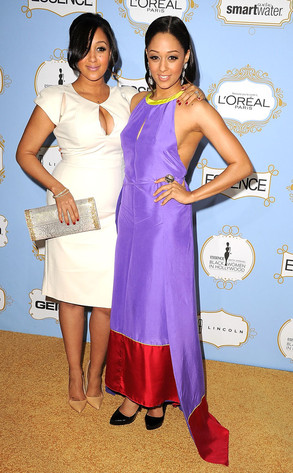 Steve Granitz/WireImage
Tia and Tamera Mowry are moving on from reality TV…for now.
The duo announced earlier this week that their Style network reality show Tia & Tamera would not have a fourth season.
"Wanted to say Thank You for all the love and support. But most of all welcoming me, my husband, n my son into your homes for 3 seasons," Tamera tweeted Dec. 30. "We are truly blessed:) More than anything I wanted you all to see who I was TRULY as a person and the show Tia and Tamera has done that."
"Thank you for 3 amazing years of Tia and Tamera," she continued. "Now... onto my new talk show The Real and some great things I can't wait to share with u. Yes, Tia and Tamera will not have a season 4. Thank you for always supporting us throughout the years. Tia n I decided it was time 2 live r family lives behind the cameras. U can still look forward 2 Tia's Instant Mom n my talk show the real."