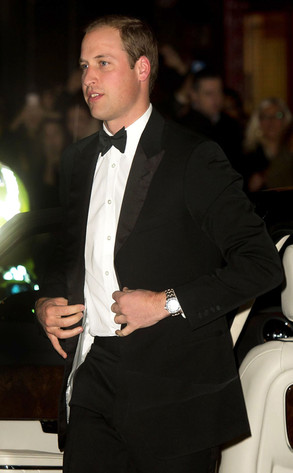 REX USA/Rex
Some Cambridge University students are not-so-happy about their future famous classmate, Prince William.
The school's newspaper The Tab, is quick to point out that the 31-year-old royal's marks from his A-level studies at Eton are not up to par with the university's standards.
"The Tab must point out that normally students need A*AA at A-level to gain entry to Cambridge University, whilst the Prince only achieved a mediocre ABC," the writer Will Heilpern states. "Conveniently though for Will, he is the registered benefactor of the department he will be studying at."
Melissa Berrill, who recently graduated from Cambridge, wrote about her frustration on the matter for The Guardian. The disgruntled former student says that the Duke of Cambridge's admission to her alma mater is "surprising" and she personally feels "ashamed."