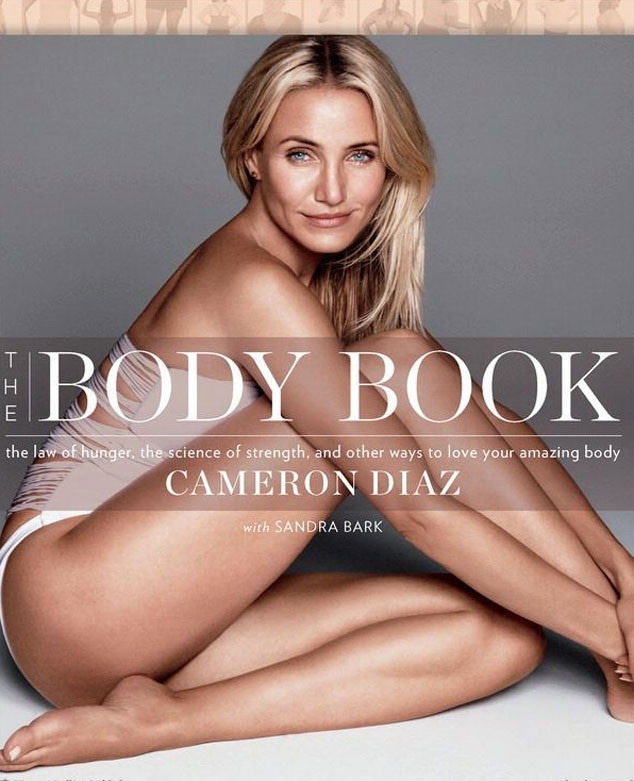 Harper Collins Publishers
No topic is off-limits for Cameron Diaz in The Body Book, the actress' first venture into publishing. And that includes her thoughts about women getting rid of their pubic hair via laser hair removal.
The 41-year-old dedicates a section of her book, which aims to help women love their bodies, to explain why she thinks it is important for ladies to keep their vaginas "fully dressed."
"I hear that there's a big fad these days of young women undergoing laser hair removal on all of their lady bits," the blond beauty writes. Diaz concludes that the idea of laser hair removal is a "crazy idea" because it lasts "forever."
"I know you may think you'll be wearing the same style of shoes forever and the same style of jeans forever, but you won't," she continues. "The idea that vaginas are preferable in a hairless state is a pretty recent phenomenon, and all fads change, people."
Diaz explains that pubic hair serves as a "pretty little draping" and that ladies should consider leaving their vaginas "fully dressed."
"Twenty years from now, you will still want to be presenting it to someone special, and it would be nice to let him or her unwrap it like the gift that it is," she concludes.
Diaz recently shared a fresh-faced pic on the Instagram in honor of receiving the first hardcover copy.
"One of my proudest moments! Receiving the first bound copy of The Body Book!! @thebodybook LADIES!! I wrote this book for YOU and YOUR BODY.. And I'm so excited to share it with you!! You can pre-order it now. #loveyouramazingbody," the Bad Teacher beauty captioned the pic, in which she's not wearing a single stitch of make-up as she sports a navy sweater while clutching her book and flashing a smile.
According to the publisher's website, The Body Book "offers a holistic, long-term approach to making consistent choices and reaching the ultimate goal: a long, strong, happy, healthy life."