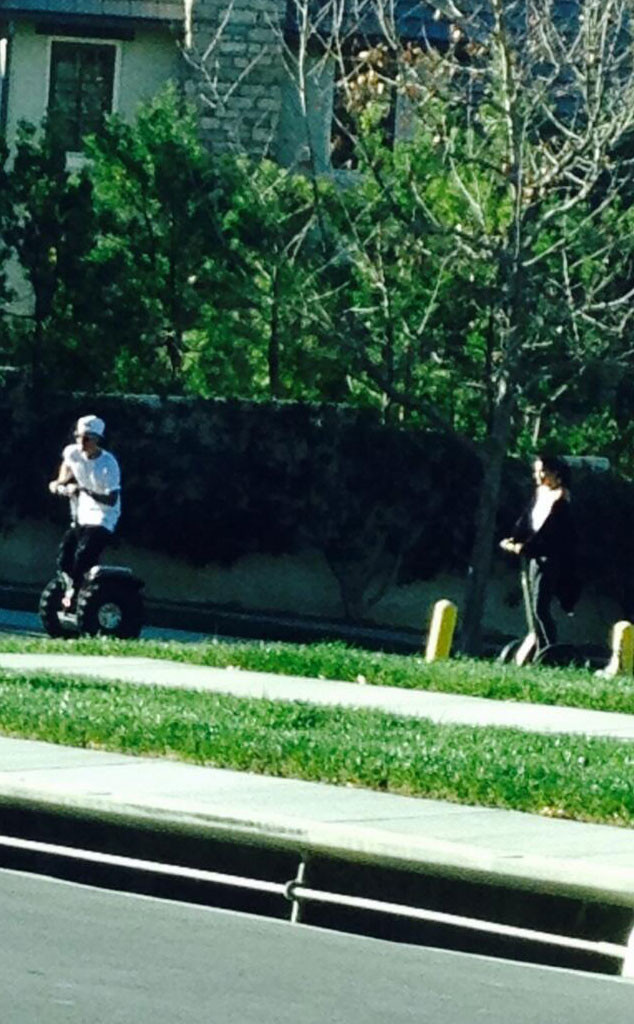 Twitter
Is history already repeating itself in 2014?
For the first time in a long time, exes Justin Bieber and Selena Gomez were seen hanging out together today—gasp! The 19-year-old pop singer and the brunette beauty were photographed riding segways around The Oaks, a gated community in Calabasas where Biebs currently resides, and apparently caused a traffic jam.
A Twitter user, who captured the snapshots of the former Hollywood couple during their rendezvous, shared the pics on the social media website and also gave a little play-by-play of what went down.