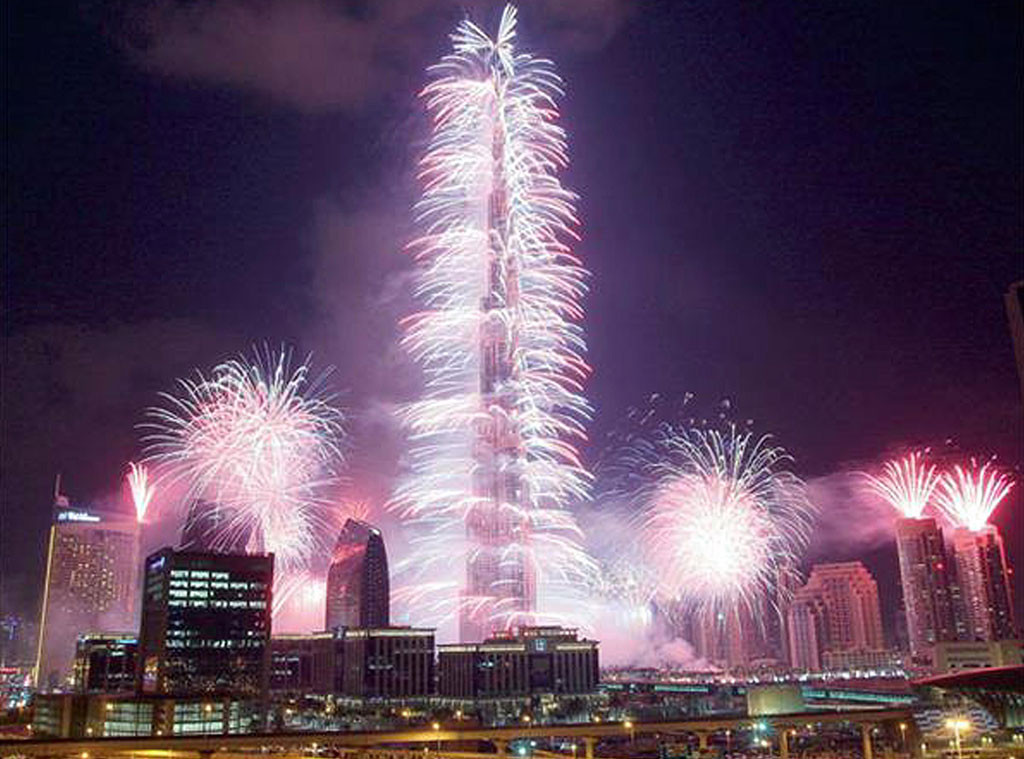 Stringer/Anadolu Agency/Getty Images
Did your New Year's Eve party have a record-breaking fireworks show? Yeah, we thought not. 
While you were watching sipping discount champagne out of a plastic cup and wondering why the net of balloons wasn't working, Dubai was setting a Guinness World Record for the World's Biggest Pyrotechnics Display.
Dubai is no stranger to World Records, having earned the World's Tallest Building Title for Burj Khalifa and the World's Largest Manmade Island, among others. The previous record was held by Kuwait, for using 77,282 in 2012.
Dubai broke the record by, oh, just 400,000 fireworks.
"The celebrations marked the end of a momentous year for Dubai—a year which has laid the groundwork for a prosperous future," Helal Saeed Almarri of Dubai's Department of Tourism and Commerce Marketing, said (via International Business Times). 
"Once again, this New Year began with images of our emirate being shown around the world."
The show included 500,000 fireworks and lasted for six minutes, though the record was broken within the first 60 seconds. It took place over 400 locations in Dubai, ending with an "artificial sunrise" along the seafront, symbolizing a "new dawn" for the city.
Here are some additional facts, by the numbers (via IBT): 
3,280: The height in feet of the highest fireworks launched in Dubai in 2014.
62: The length in miles of waterfront lit up for the record-breaking spectacular.
5,000: How many man-hours it took the technicians to ensure the fireworks' timing was accurate down to the millisecond.
10: How many months it took to plan the New Year's extravaganza.
6 million: How much it cost in U.S. dollars to set a new world record for pyrotechnics.
The spectacle was livestreamed to the world. Skip to 29:40 for the good stuff: