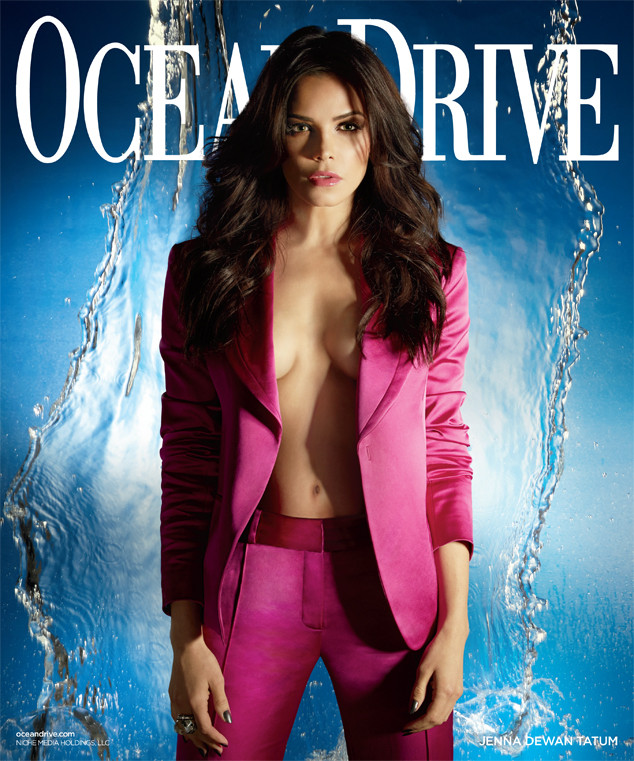 Ocean Drive
Jenna Dewan's new life as a mom isn't calm, but she continues to show us all how amazing she looks as she lives in a joyful "circus."
The Witches of East End starlet looks positively radiant on the cover of the January issue of Ocean Drive magazine, going braless and sporting a revealing bright pink Diane von Furstenberg jacket with matching slacks.
As for how the 33-year-old bounced back to her pre-pregnancy figure after giving birth to daughter Everly, Dewan-Tatum credits her vegan diet as well as her background in dance.
"I danced for 22 years of my life, hardcore, every day, seven hours a day, so I'm lucky that [my body] likes to snap back to that shape as long as I put a little effort into it, but I'm really active," the actress tells the magazine. Dewan-Tatum also adds that as she rocked Everly, she turned the consistent activity into a workout of squats and lunges.