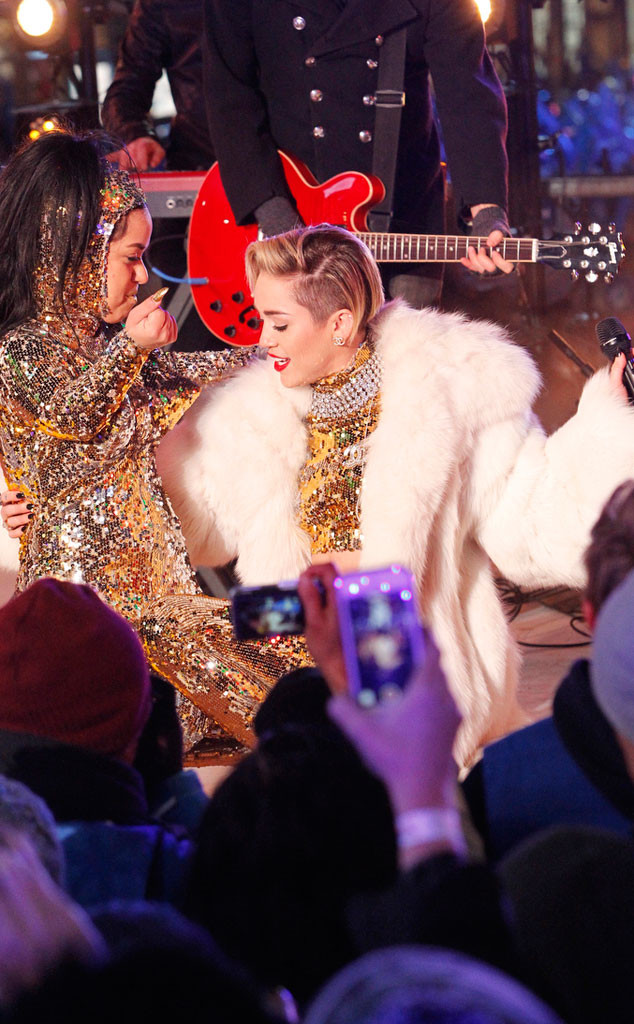 Well, you try twerking in a floor-length fur coat!
Miley Cyrus turned in a tame, appropriate-for-all-ages performance of "Get It Right" and "Wrecking Ball" on Dick Clark's New Year's Rockin' Eve With Ryan Seacrest last night, not even riding the famed ball in Times Square (as so many joked about ahead of time) as if it were her own personal wrecking ball.
And she only touched herself onstage a little bit.
The 21-year-old superstar wore a glittering gold crop top and pants and white heels, but the real show-stopper was the white fur coat, the one that's kept her toasty during her Jingle Ball travels, that lent a Sunset Boulevard air to the proceedings.
Overall, Miley put on a crowd-pleasing show that had everyone singing along—and cohost Jenny McCarthy playfully licking a hammer on the sidelines! (That happens at around 3:48 in the clip.)