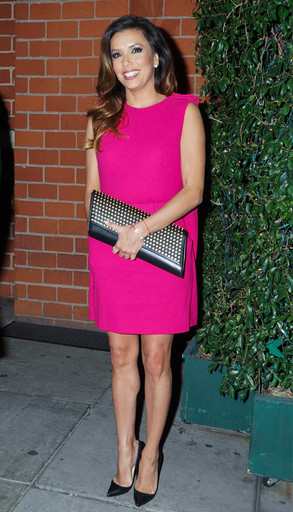 ©2013 RAMEY PHOTO
Eva Longoria would surely spice up any telenovela, but that's not happening any time soon.
The former Desperate Housewives star took to Twitter to slam a fake report claiming Longoria had been cast to three Latin soap operas on Televisa, one of which is a role as the mother of hunky Dancing With the Stars alum William Levy.
"Longoria has signed an exclusive contract with Televisa, locking her for three telenovelas starting with Cuna de Lobos, where she will play the infamous Catalina Creel. The production finally came true after Por Derecho De Sangre, what was supposed to be the remake, proved to be a major flop after the pilot wasn't selected, but the network now hopes that with Eva on board, Cuna de Lobos will step up to the original 80's classic," according to the Latin Times.
Mmm, not so fast.