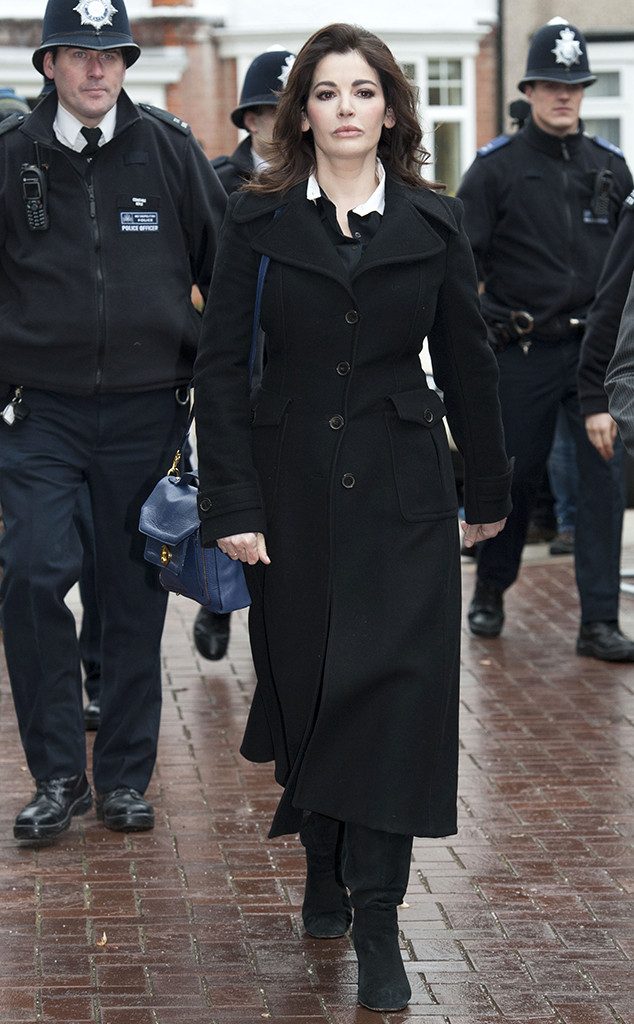 Mirrorpix / Splash News
Despite a dramatic past few months, Nigella Lawson insists that she's "conflict-averse" in her latest interview.
During a chat with Radio Times to promote her latest endeavor, the TV show The Taste, she spoke about how she channels her feelings through her impressive skills in the kitchen.
When asked why she decided to join the program, she explained that the show's focus on food was what intrigued her the most.
"What I liked, not being terribly confrontational as a person, is that because you taste everything blind, you're never making any judgments on a person and you're just talking about the food," she explained.
"So much of reality TV is the theater of humiliation or in some sense the culture of the breast-heaving backstory, so to have a food competition that is actually about the food is…rather pleasant."