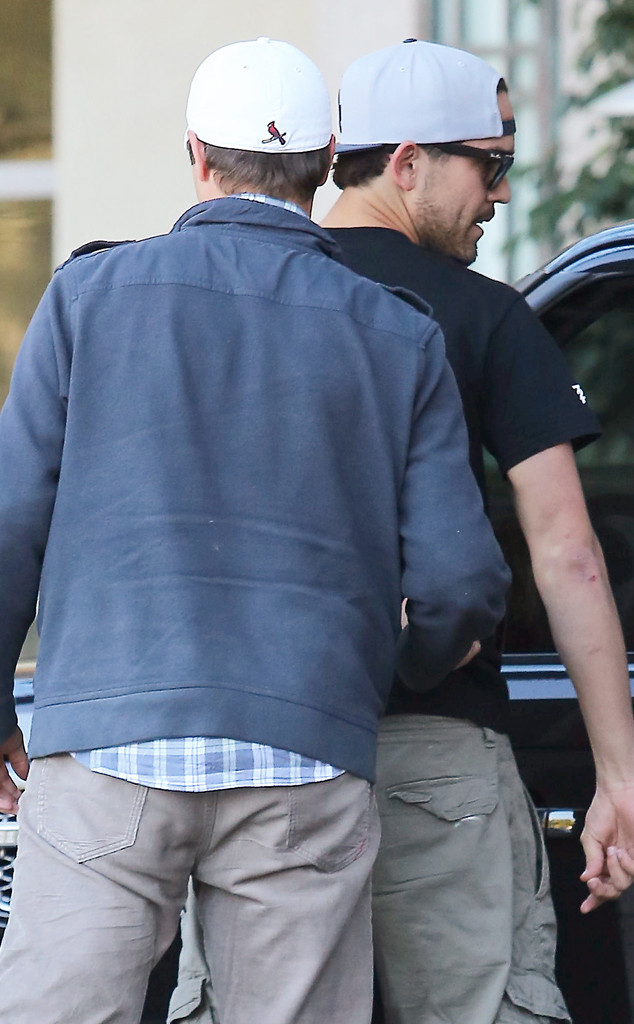 X17online.com
No runaway groom action here!
Kaley Cuoco's tennis player fiancé, Ryan Sweeting, was seen arriving at the Four Seasons in Beverly Hills today ahead of their planned New Year's Eve nuptials.
And we're thinking that Sweeting and his pals couldn't have picked a better spot than this celeb-friendly five-star hotel to get ready!
Brides-to-be tend to be a little more elusive when it comes to wedding prep, of course, so Cuoco hasn't been spotted since yesterday, when she squeezed in a workout at a Sherman Oaks gym. The fit-as-a-fiddle actress ("not effing pregnant," indeed) strived for incognito with shades and a baseball cap, but the hot pink sports bra under her loose tanktop probably would have attracted attention even if she wasn't a celebrity.