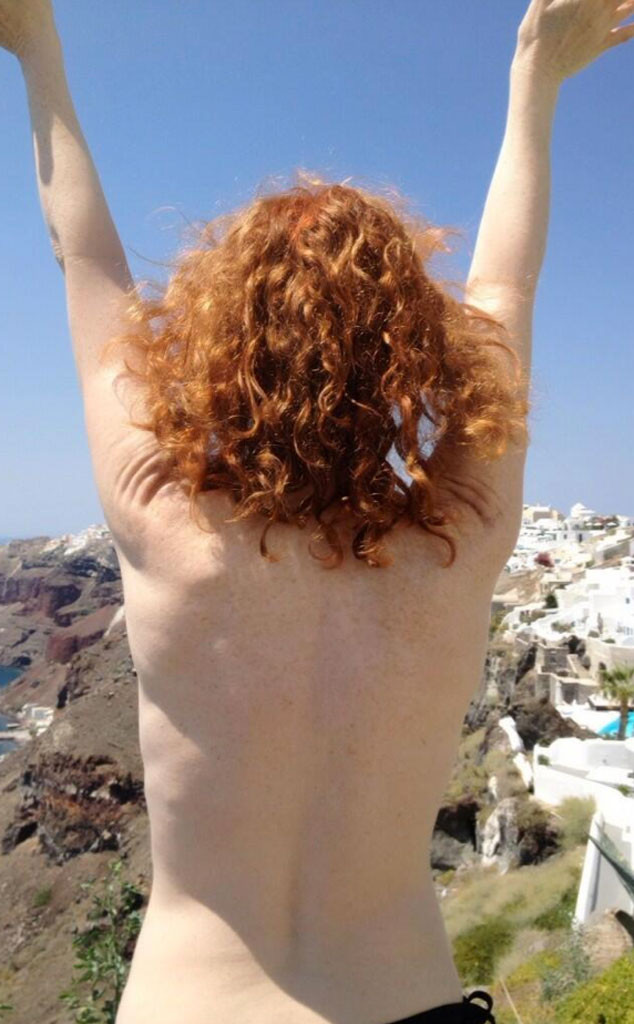 Twitter
Be careful about sending sexy selfies to Anderson Cooper—they may end up on the internet. The CNN journalist tweeted a topless photo of his friend and New Year's Eve co-host Kathy Griffin on Monday, Dec. 30. The bashful TV personality joked that the comedienne "just sent me this photo of her outfit for New Year's Eve. She's kidding, right? Please tell me she is."
Griffin, meanwhile, has been tweeting about the inevitably cold weather she'll be facing in New York City's Times Square from 9:30 p.m. to 12:30 a.m. ET on Dec. 31/Jan.1: "Let the nipple freezing begin!"
The duo has been co-hosting CNN's New Year's Eve Live since 2007. Livewire Griffin has proven to be the perfect foil to straight-laced Cooper, though the former's unfiltered sense of humor has gotten her into trouble at times. While discussing the Balloon Boy hoax in 2009, for example, Griffin said, "Wait..Falcon? F--kin'? Falcon? How do you say it?" Cooper muttered, "You're terrible," and moved to the next topic.