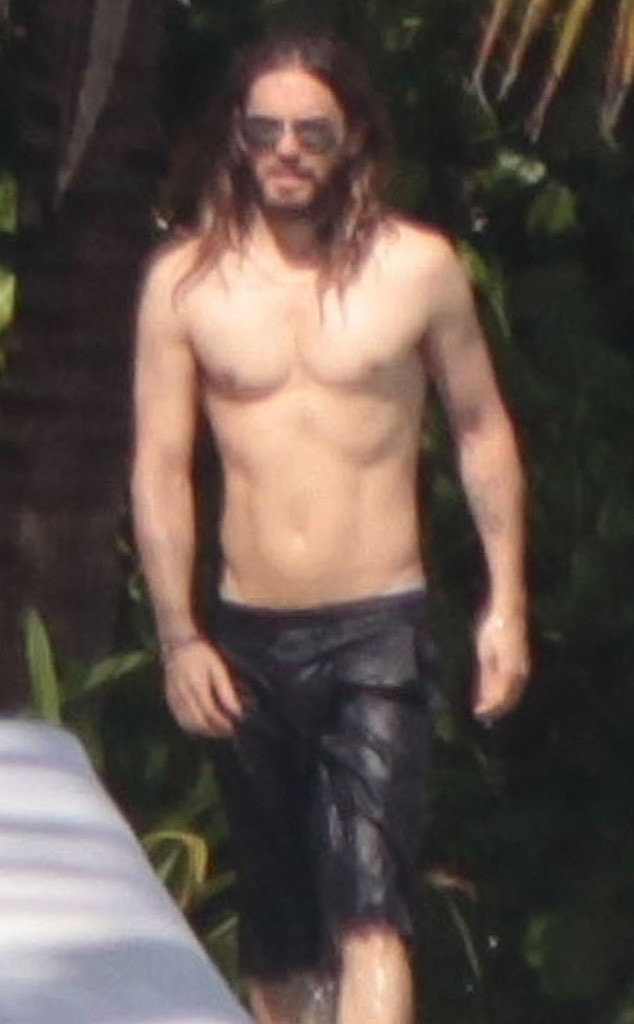 MiamiPIXX/FAMEFLYNET
What a difference a year makes! In December 2012, Jared Leto was photographed on the set of Dallas Buyers Club looking gaunter than ever. The actor shed 40 pounds to play a transsexual with AIDS in the dramatic movie, and it appears the actor has packed on some serious muscle after filming wrapped.
The 42-year-old rocker debuted his buff beach body in Tulum, Mexico, on Saturday, Dec. 28. Leto, who celebrated his birthday two days prior, also went kayaking during his much-deserved getaway.
How did Leto transform his body for Dallas Buyers Club? "I stopped eating," he told TheWrap in September. "It was 30 or 40 pounds. After a while I stopped counting." His lowest weight: 114 pounds.
Deano /Breedo/ Splash News
"It changes the way you walk, the way you sit, the way you think," he said of his dramatic weight loss.
2014 should be a big year for Leto, who recently scored a slew of best supporting actor nominations.
"I had not made a film in almost six years. To return to the screen with this love and support is absolutely insane and amazing," Leto said after being nominated for a Screen Actors Guild Award.
After receiving a Golden Globe nod, the 30 Seconds to Mars frontman said he was "so thankful to the incredible filmmakers for inviting me to help bring a fascinating story to the screen. This has been an unforgettable experience and I'm so very grateful to you all."