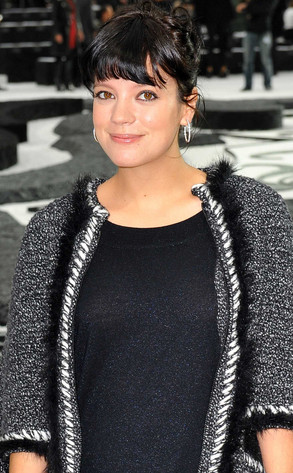 LORENVU/SIPA
Lily Allen has always been "mouthy," so her latest comments shouldn't come as too much of a shock.
However, the singer's interview with Esquire magazine's U.K. edition for their February issue (on newsstands now) may still raise some eyebrows. The cover star blatantly expressed her disappointment with show business, explaining that what she became acquainted with after gaining fame was far from what she had imagined.
"I feel like when I was growing up and dreaming of being a pop star, it was the days of Britpop when things felt authentic and anarchic, and people were taking drugs and having a lot of fun and having sex with each other and it wasn't fake, it was real," she said.