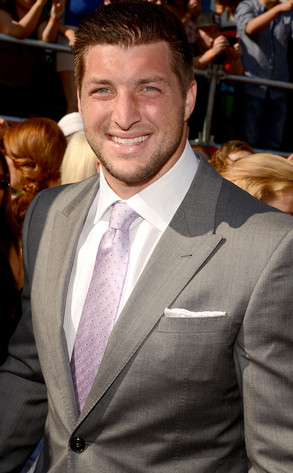 Jason Merritt/Getty Images
Tim Tebow is returning to football, albeit in a suit and tie.
The Heisman Trophy-winning quarterback turned NFL conundrum has signed a multiyear broadcasting deal with ESPN, which includes covering college football for the new SEC Network starting next summer.
"I am so excited that ESPN has given me this incredible opportunity," Tebow tweeted today. "When I was six years old I fell in love with the game of football and while I continue to pursue my dream of playing quarterback in the NFL, this is an amazing opportunity to be a part of the unparalleled passion of college football and the SEC."