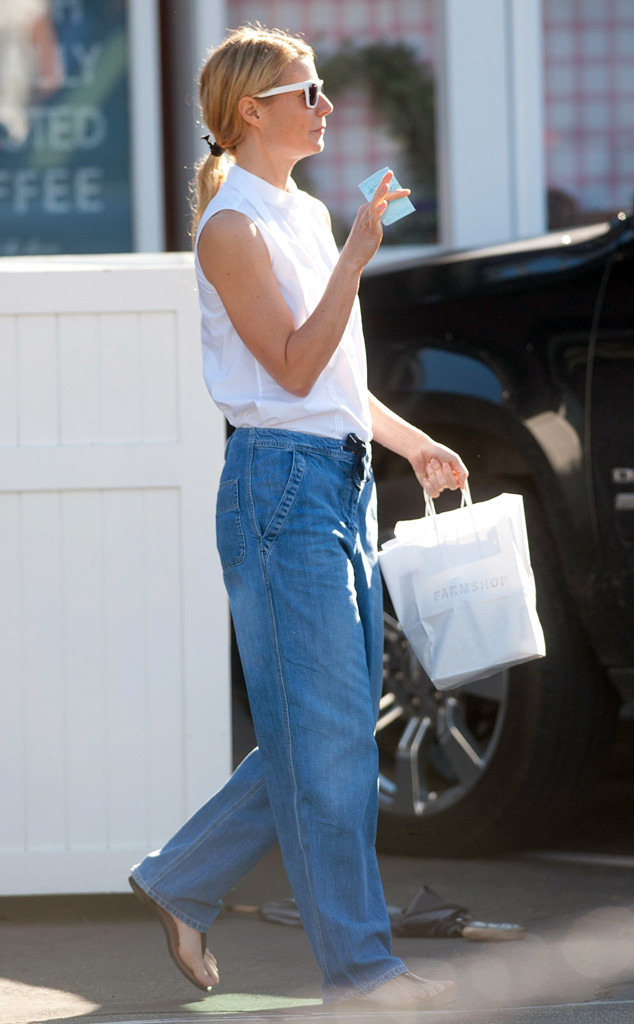 Bauer-Griffin
Gwyneth Paltrow may have two children but we were still surprised to see the star step out in a pair of mom jeans.
Particularly such an overwhelmingly baggy pair!
Ditching her normally perfectly tailored preppy style, the 41-year-old recently slipped into a voluminous pair of drawstring jeans for a shopping trip in Brentwood.
Sure, her crisp collared shirt, sleek white sunnies and minimalistic sandals were in keeping with her trademark sophisticated style, but her roomy denim bottoms had us scratching our heads.