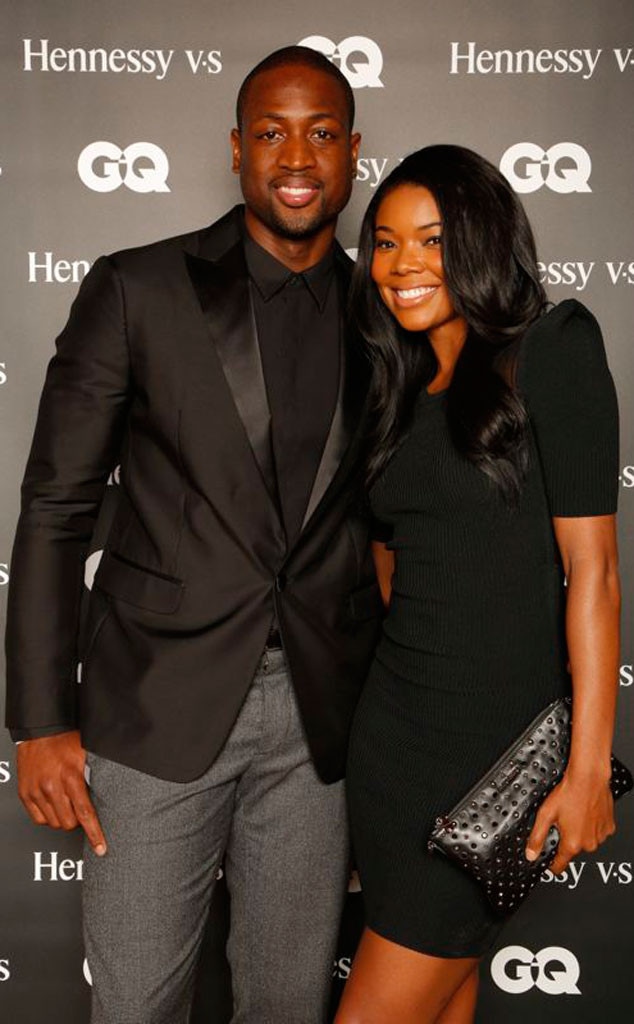 OMAR VEGA
It turns out Dwyane Wade has been team-building in his off-season.
The Miami Heat superstar's third child was born a few months ago, before he proposed to fiancée Gabrielle Union—who, incidentally, is not the baby's mother.
A source tells E! News that Union was angry and distanced herself from Wade when she first heard the news. They have since apparently reconciled, with Union all smiles and flashing her huge diamond engagement ring while watching her husband-to-be play the L.A. Lakers on Christmas Day at Staples Center.
Reps for the couple have not yet returned requests for comment.
Wade popped the question a few days before Christmas, a moment captured and shared on Instagram for millions to see.
The 31-year-old basketball player's divorce from wife Siovaughn, the mother of his first two children, was finalized in 2010—three years after they first split up. The acrimony included a $50,000 lawsuit that Siovaugn filed against Union, alleging intentional infliction of emotional distress due to her romantic relationship with the plaintiff's estranged husband.
That lawsuit was ultimately dropped and Wade now has full custody of sons Zaire and Zion.
There's been no word yet on the identity of the mama of baby No. 3.
A source told Gossip Cop, meanwhile, that the child—a boy, according to the site—was conceived while he and Union were "on a break."