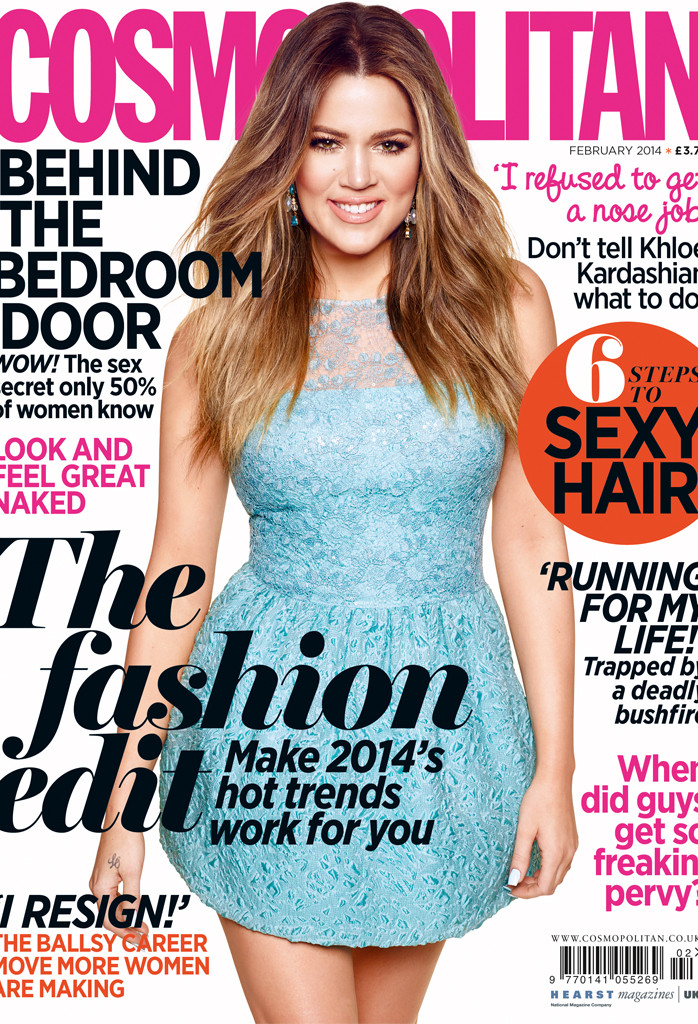 Cosmopolitan
Khloe Kardashian faced a lot of personal struggle in 2013, culminating in her decision to file for divorce from her husband of four years, Lamar Odom.
Speaking out for the first time since ending her marriage, the 29-year-old reveals in an exclusive interview with Cosmopolitan UK that she is "excited" for this year to be over.
"I love the new year, new beginnings," the E! star says in the February 2014 issue. "I need a good fresh start; I'm excited for this year to be over with…You only live once so let's make that one time perfect. We can't fix our mistakes and imperfections, so let's have fun. You get what you give out in life."
Kardashian looks radiant on the cover of the magazine, donning a baby blue lace mini dress and peach lips.