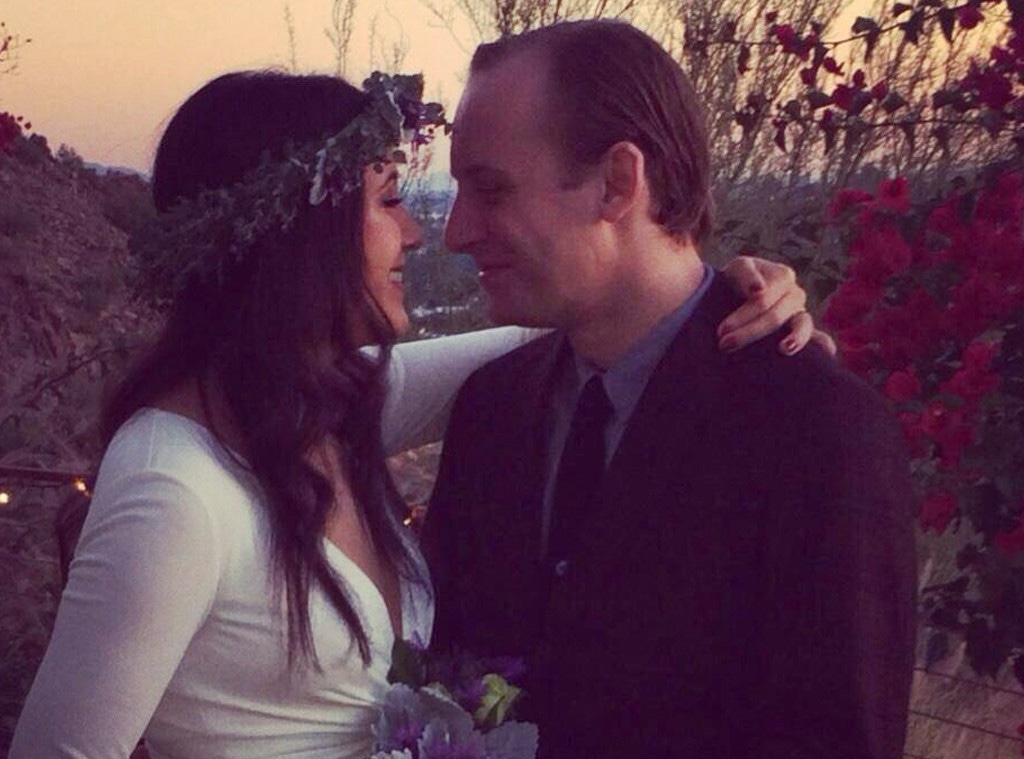 Twitter
Vanessa Carlton is married!
The 33-year-old musician wed John McCauley of the band Deer Tick during a romantic ceremony on Friday, Dec, 27, the blushing bride confirmed on her Twitter account.
"Married this gentleman two hours ago xo," the "A Thousand Miles" singer captioned a sweet snapshot, which features the grinning couple embracing and locking eyes shortly after saying "I do."
Carlton looked positively beautiful and ethereal on her wedding day, donning a longsleeve formfitting white gown. Her long brunette locks are down and she wore a headpiece featuring purple flowers that matches her bouquet.
Carlton shared another photo, featuring the pair during the ceremony with their rock star officiant, Stevie Nicks.
"Thanks Stevie for marrying us!" Carlton gushed on Twitter, along with a photo of the trio.
The Fleetwood Mac crooner can be seen smiling adoringly at the couple. Nicks is wearing a white headpiece and a black ensemble, while the groom chose a brown jacket and green slacks for the big occasion.
McCauley posted a photo on Instagram with his new wife and Nicks, along with the caption, "Married! Thank you to the Honorable Reverend Stevie Nicks for doin' us the deed!!!"
The couple tied the knot nearly two months after Carlton revealed the heartbreaking news that she lost her pregnancy and had to cancel part of her tour.
This is the first marriage for Carlton, who had previously dated John Mayer and Third Eye Blind's Stephan Jenkins.
Congrats to the happy couple!