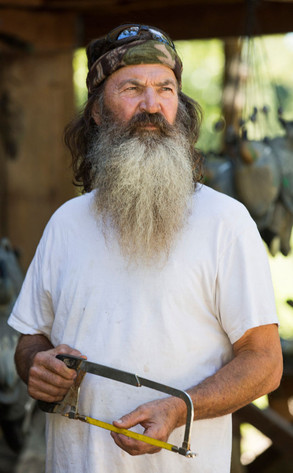 A&E
Count A&E among those still standing with Phil Robertson.
The network announced Friday that the Duck Dynasty patriarch will be returning to the show after a brief suspension from filming triggered by anti-gay remarks he made in a GQ interview.
The hit show's fifth season, some of which was already in the can featuring Phil as usual, is scheduled to premiere Jan. 15.
"After discussions with the Robertson family, as well as consulting with numerous advocacy groups, A&E has decided to resume filming Duck Dynasty later this spring with the entire Robertson family," the network said in a statement obtained by E! News.