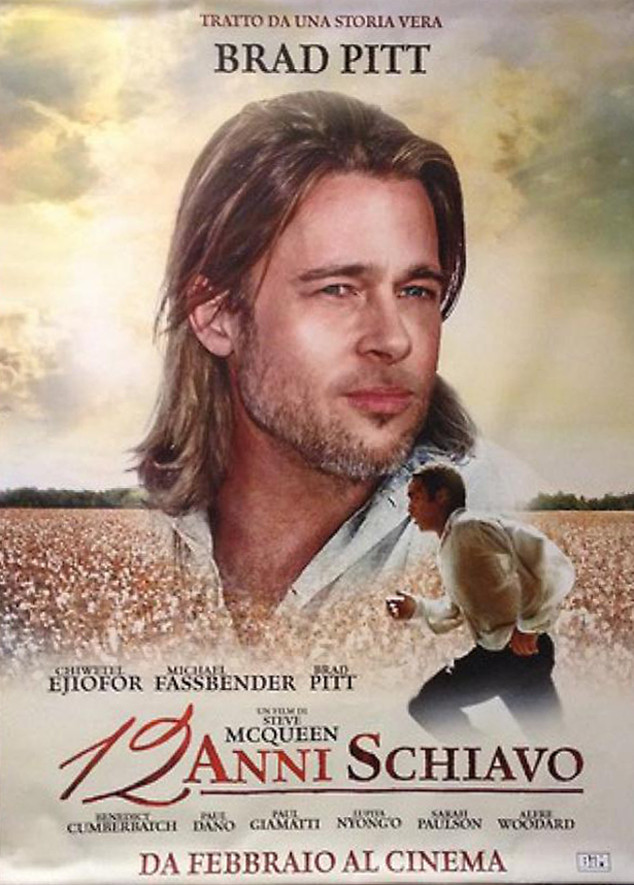 Chiwetel Ejiofor may have been nominated for every acting award under the sun for his role in 12 Years a Slave, but apparently he was no Brad Pitt in the eyes of those in charge of marketing the film in Italy.
Distributor BIM Distribuzione has since issued an apology for prominently featuring Pitt, who coproduced the film but is only onscreen for a handful of minutes as an abolitionist Canadian carpenter, on a poster for the film instead of Ejiofor, the true star of the movie.
"All inappropriate materials have now been withdrawn," BIM said in a statement, per The Hollywood Reporter. "We are very proud of the film and regret any distraction this incident may have caused."