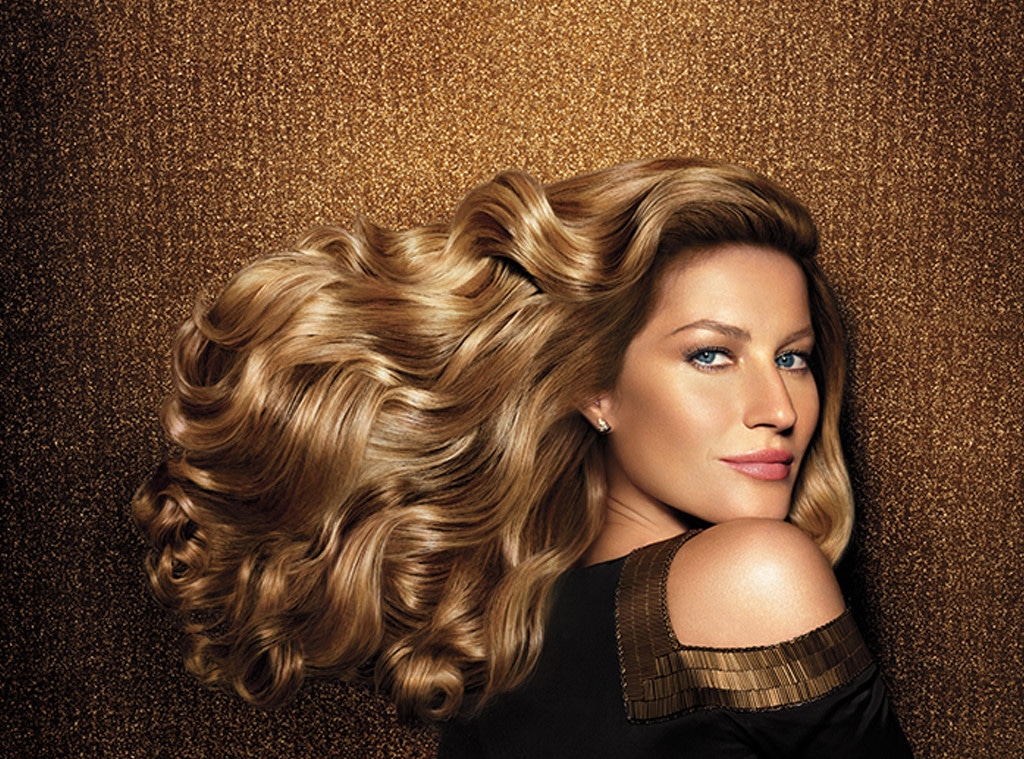 Pantene
Despite having the most envied tresses in the world, Gisele Bündchen has yet to be a spokesmodel for a hair care brand…until now.
Yes, in news that makes perfect sense, the woman who has locks even Jennifer Aniston is jealous of will be Pantene's newest ambassador.
"I feel my hair has been through it all– from being styled more than ten times in one day to enjoying the sun and surf with my children – and Pantene has helped to keep it healthy with every wash, no matter what the day may bring," Gisele shared. "I love that Pantene not only stands for healthy, strong hair, but also encourages women to give back specifically through a program like Pantene Beautiful Lengths."
No doubt the deal added at least a few million to Tom Brady's wife bank account—considering she is the world's highest paid supermodel and her last beauty contract with Chanel was reportedly worth $4 million. Whatever the price, clearly she's worth it. After all, this is a woman who as far as we can tell has never had a bad hair day.  
Queen Latifiah, Zooey Deschanel and Eva Mendes are also current spokesmodels for the hair care brand. It was already quite an impressive lineup, but let's be honest now they've got their star player.
For more video from Gisele's Pantene campaign tune in to E! News at 7 p.m. and 11:30 p.m.