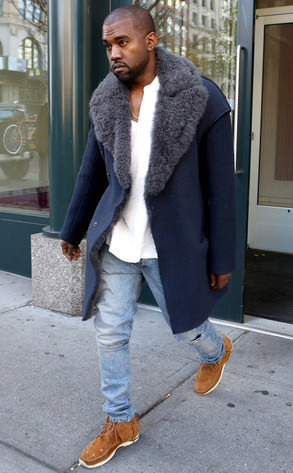 JAXN/AKM-GSI
Kanye West is making a bold New Year's resolution for 2014.
The rapper revealed during his Yeezus concert on Dec. 23 in Toronto that he is vowing to keep his mouth shut for "six months, at least."
"Everything I'm saying that's not allowed, soak it in right now," Kim Kardashian's fiancé said during a nearly 27-minute rant, captured in this amateur YouTube video. "This might be the last time y'all hear me talk s--t for a long time," Yeezy continued. "Might be another like six months. At least. You're just gonna have to run back the interviews and s--t if you wanna hear some realness!"
Noted, Yeezy!