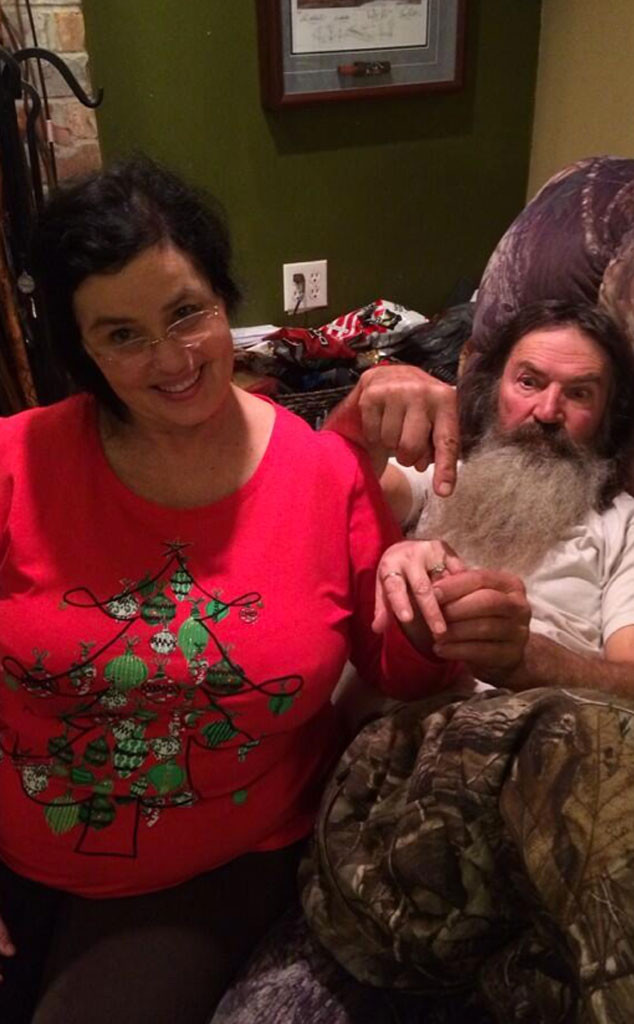 Twitter
Phil Robertson's still under fire for his anti-gay comments in GQ, but when it comes to celebrating the holidays with his family, the Duck Dynasty patriarch was not about to quack under pressure.
So, on Dec. 25, the 67-year-old (currently suspended) A&E reality star gave his wife Miss Kay "a wedding wing for Christmas," according to his granddaughter Sadie Robertson, who also tweeted a photo of the camo and Christmas sweater-clad couple.
"After 50 years of marriage Papaw Phil finally gave Mamaw Kay a wedding ring for Christmas ??," she captioned the shot, in which Phil, sittting in camouflage recliner, can be seen pointing to the band on Miss Kay's left hand.