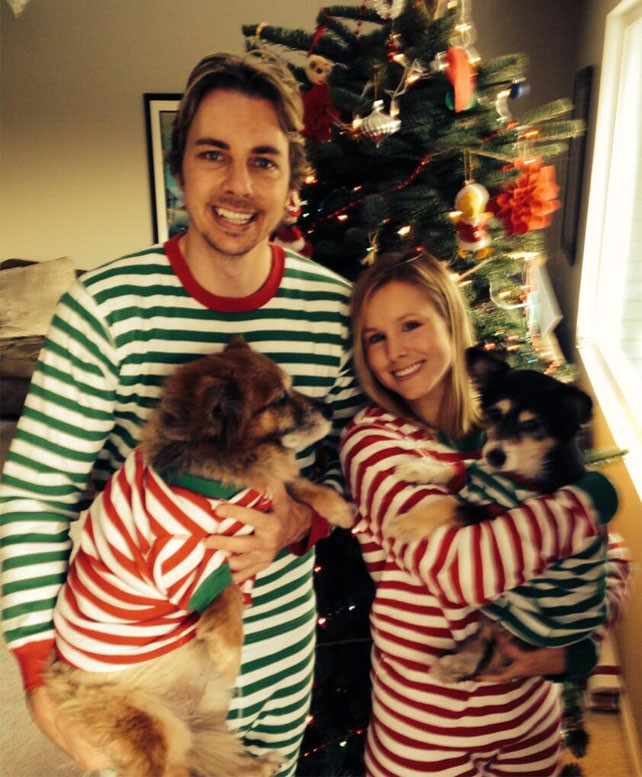 Twitter
You can take the man out of Detroit, but you can't take Detroit out of the man (if, in fact, men in Detroit wear festive onesies).
Actor Dax Shepard posted a hilarious and super-cute photo of himself and wife Kristen Bell in matching Christmas onesie pajamas with their pups, and made fun of the situation by writing, "To all the haters who think I ain't hard since leaving Detroit, deal with this shit."
Ha, good one, Dax. But there's still one thing missing...
Where's baby Lincoln?!